Hanukkah sameach! (That means Happy Hanukkah) Here are a few tips and gift ideas if you get invited to a party.
1. Avoid Christmas colors! Blue and white are the primary colors of Hanukkah.
2. If you want to cooking a dish, be sure to check how kosher the dish needs to be.
3. If you have great ideas for a gift, don't wait until Christmas! Hanukkah starts on the evening of Sunday, December 18, 2022 and ends on the evening of Monday, December 26, 2022.
4. When in doubt, ask!
5. Try to be original in your gifts. Something that you made (like latkes) means a lot more than a gift card. (This works for Christmas presents too).
6. DIY Challah Bread Kit - Everything you need to bake the traditional challah bread in one package. Plus instructions on how to make and bake. This kit can make up to eight loaves.
7. Hanukkah Candles - They don't call the Festival of Lights for nothing! The most identifiable part of Hanukkah is the lighting of the menorah over the eight nights. Giving candles can be your touch to the tradition.
8. Cooking oil - When the sacred oil lasted for eight days instead of one, we now celebrate Hanukkah. Since there is a good bit of cooking with oil during the holiday, giving a bottle of good cooking oil will be useful. Splurge a little and give a flavored cooking oil.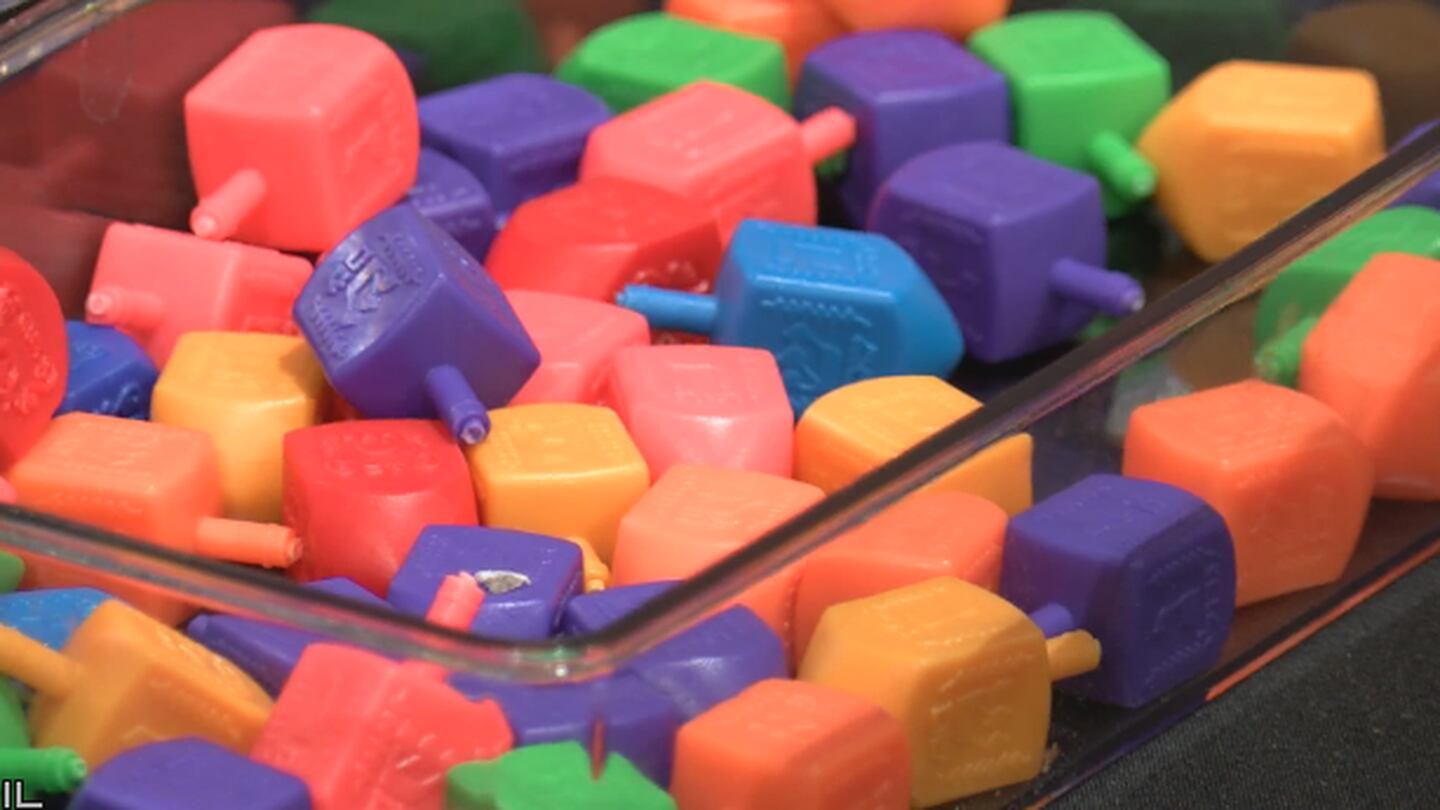 9. A special dreidel - Spinning the dreidel is a popular pastime and game for the holiday. Giving a unique dreidel shows can make the game a lot more fun.
10. Chocolate Gelt - Gelt, or chocolate coins, can be used in the game of Dreidel. The traditional of gelt is to share these coins like money to kids in lieu of presents. It's one of the three main foods of Hanukkah.
11. Jam filled donuts - Another traditional food is sufganiyot or jam filled donuts. Stop by any donut shop and pick up a few filled donuts before heading to a Hanukkah party.
12. Make some latkes - Another traditional dish are latkes, otherwise known as potato pancakes. They are super easy to make. Check out our recipe. Don't forget some sour cream, chives and applesauce to go along with the latkes.