You may have noticed an old school on Highway 31 in Kilgore. No longer abandoned, it is the home of Britt's Wine and Dine, where you can experience wine in a brand new fashion.
Owned and operated by Britt Davis, who came up with the idea after traveling around the world and visiting different wine regions, learning how different cultures pair their wine and food.
"We started in my little kitchen, it started in my house," said Davis. "Just making foods...taking foods from those different regions and pairing it with the wines that I would bring back, and wanting to share that with everyone here in East Texas."
Britt's Wine and Dine features different themed events to teach patrons about the pairings and what it would be like in that region.
"Every Tuesday, we do what we call our 'Flights Nights'," said Davis. "We try to pick flights of wines from different regions...we may have a Spanish night, we've done South African night, we're doing Italian night..."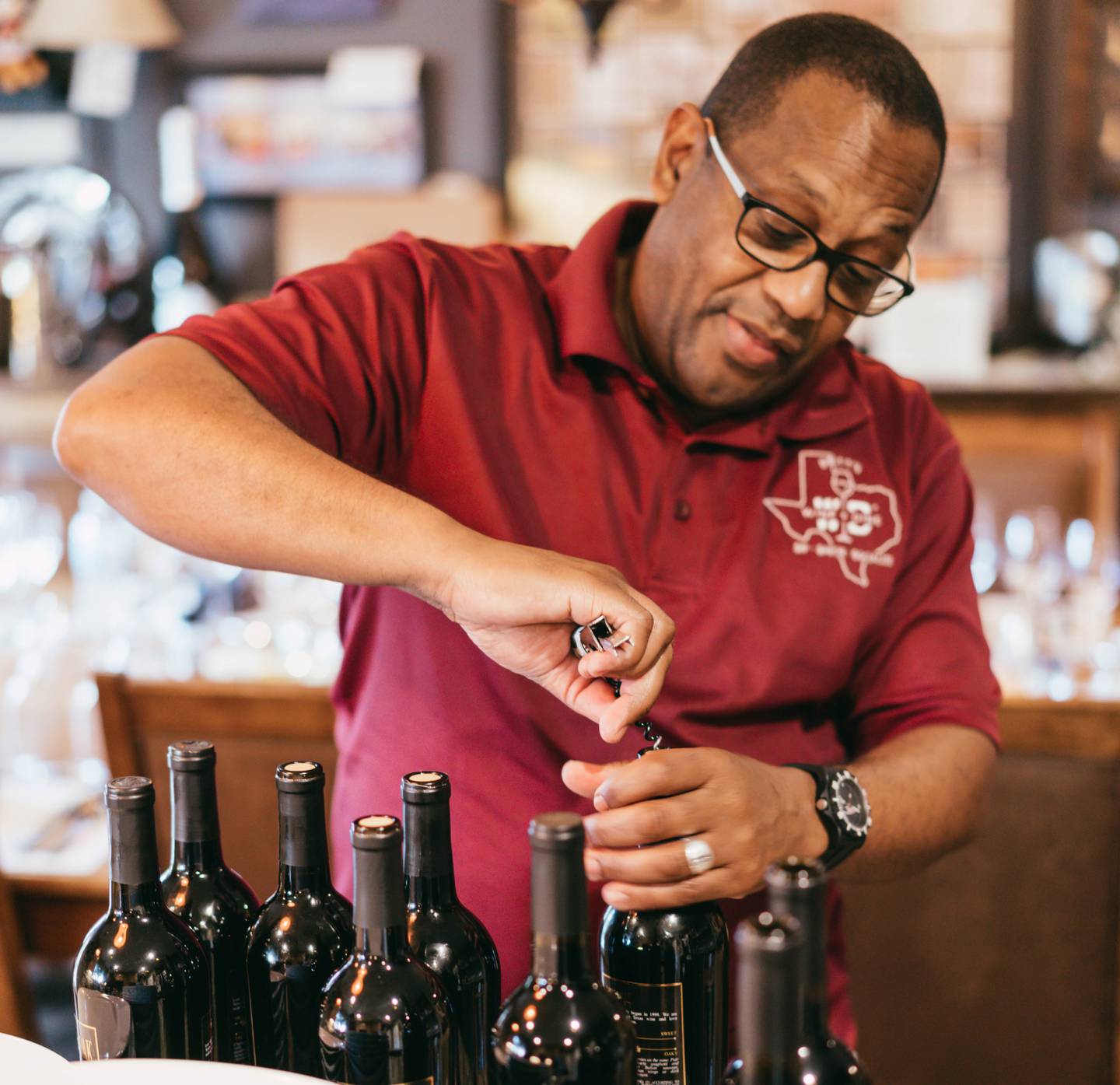 Not only do they let you experience wines from around the world, Davis has his own selection of wines for you to try and buy. During regular hours, patrons can try out local and foreign wines and share their wine experiences with Davis and others.
"We want you to come and just feel like, 'Hey, I'm at home. This is a place where I'm sitting in my living room, or sitting around with friends.'...This is a place where people can really come and explore their passion...We are a 'no wine snob' zone here."
As for the future, Davis plans to continue renovating the restaurant and have vineyards. So when you visit, you can learn what grows best in East Texas and what kinds of wine can be made from local grapes.
Britt's Wine and Dine current hours of operation are:
Wednesday & Thursday: 4 p.m. - 9 p.m.
Friday & Saturday: 12 p.m. - 9 p.m.
Tuesday night are RSVP only events, which can be found here.
Click here to stay up to date on events through Facebook.
Britt's Wine and Dine is located at 400 North Garcia Street in Kilgore.
Click here to learn more on their website.
Copyright 2022 KLTV. All rights reserved.