There's something in the grand ole outdoors for everybody, and even if regular camping isn't your style, an RV or camper can make you feel much more at home while you're in the outdoors!
Why do people enjoy traveling in an RV?
"There's a freedom out here camping that you don't get at home," said camper Craig Kelly. "The phone doesn't ring, most of the time you don't have good service, you just have time with each other and you meet a lot of great people."
We spent some time with two couples, William & Elaine Phillips and Craig & Carolyn Kelly, who spend months at a time traveling the country in their RVs and the main thing I heard repeated was how well this experience bonds them with others. Their group travels around many different states, 5 couples in total, who are able to spend time visiting in each others RVs, enjoy a cookout while watching the game outside, and are able to visit with many others at campsites while sharing stories long into the night.
Another great perk of being able to travel most of the year, you can go to where the temperature and climate is the most relaxing for you! "We spend many months in Colorado when it's 100 degrees here at home," mentioned William.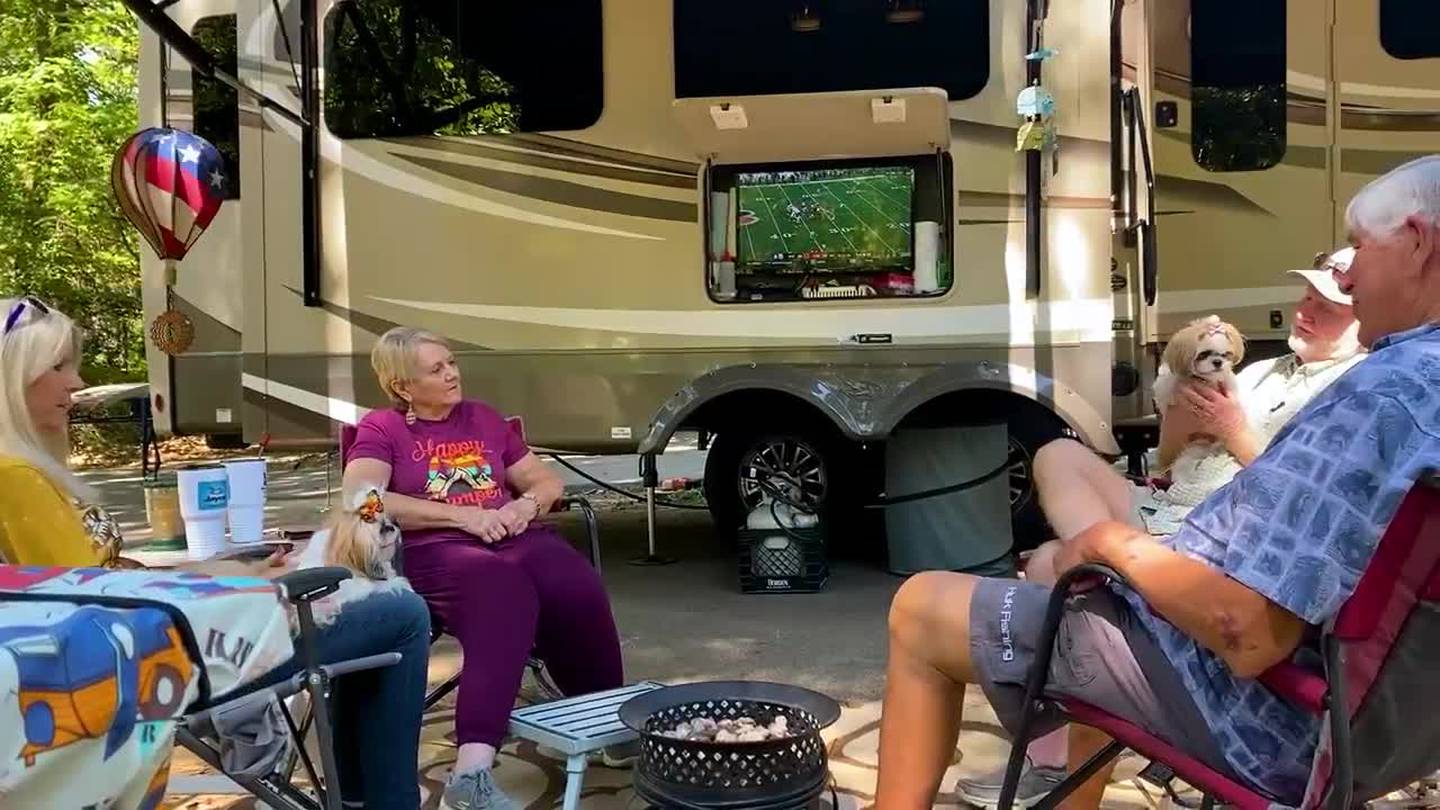 Is it an easy transition to living in an RV?
When it comes to making your home away from home cozy, it can depend on what size of RV you have. Accommodations like full sized fridges and ovens, plus washer and dryers, and even king sized beds are possible to give you ultimate comfort.
"We've got our own cookware, we've got pressure cookers, we've got crock pots, we've got everything in here," said William. "It does bring the family together, you're out enjoying things together."
The most important thing to make sure you are comfortable with, when first getting an RV and traveling, is to make sure you have a vehicle that can properly tow the RV you purchase AND that you are comfortable with towing.
To learn more about how you can purchase your own RV, head over to Athens RV Sales to see what's available and best for your journey!
Visit their Facebook or YouTube page to see videos and learn more about what options you can find before you buy.
Hours of Operation
Monday-Friday: 8:30 AM - 5:00 PM
Saturday: 9:00 AM - 2:00 PM
Athens RV Sales is located at 4031 State Highway 31 E., Athens, TX 75752.
---
Stay Connected
Stay up to date on all things The East Texas Weekend!
Copyright 2022 KLTV. All rights reserved.