This may be the first feature that gives a look back into our own history and how we are able to do these stories. Over the course of human history, how we communicate and broadcast has changed immensely, from the size (digitally and literally) of our equipment, to what kind of knowledge is needed to make it happen, and how now you can go live from your own phone, in the comfort of your home!
How did it start?
Since 2016, the Texas Broadcast Museum has been giving the public a chance to learn up close, and in some cases hands-on, with broadcasting equipment and memorabilia from the last century. Chuck Conrad, founder and executive director, is a long time collector of all things broadcasting who, along with Warren Willard, used their vast collections of broadcasting equipment to create the museum as a way to educate the public. Now, the museum has grown to a level where it's one of the largest radio & TV museums in the country, with people all around the world sending in equipment and items to this day.
"I showed up here the other day and there were some books and a radio sitting in front of our door, I had to move them to get in," said Conrad. "We have so much stuff we don't know what to do with it. You never know what you're gonna get until you get here."
What are some of wildest treasures in the museum?
While the museum is full of equipment, some of the most special will be hard to miss. The 1949 Dumont Telecruiser and one of ESPN's first TV mobile units. Both vehicles still function and you can truly take a look back in history as the Dumont Telecruiser was used for coverage during the Kennedy assassination and the ESPN unit televised Ronald Reagan's first inauguration speech. You can also see one of the cameras that was used for the Kennedy assassination coverage, all still functioning, and setup where you can walk through them.
"We have some people who come and spend the day here because there's just so many weird things," said Conrad. "Here there's something for everybody, everyone has listened to records, the radio, or watched TV, you'll have something to talk about, it's universal."
For a more interactive experience, there is a TV studio and radio studio that function just like they would on air, where kids and adults alike can see what it's like to step to the other side and be "on-air".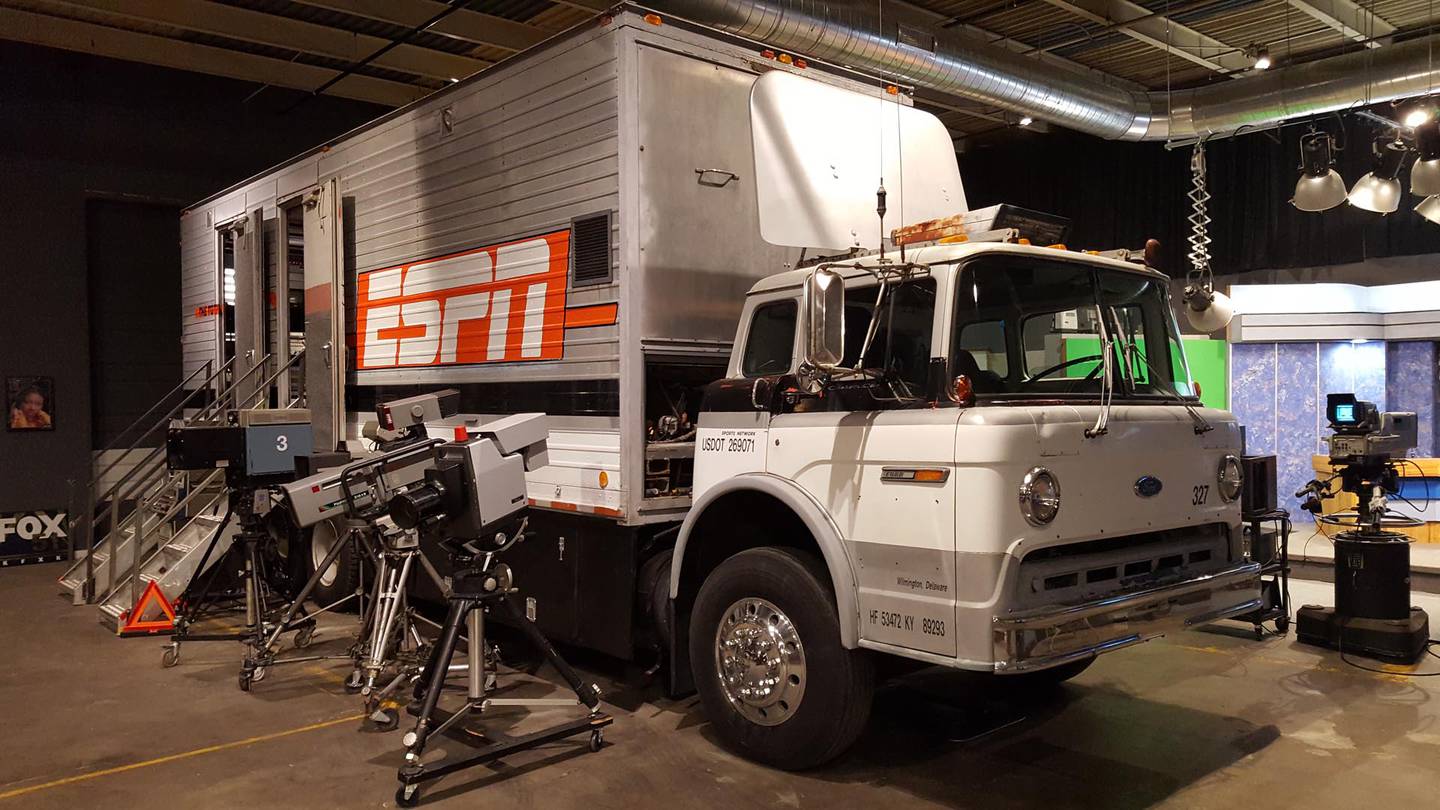 What if I want to do more than visit?
Other than taking a stroll through time at the museum, it can also be used as an event space in their Studio 4 for meetings, weddings, parties, reunions, or whatever you need! They can accommodate over 100 guests, and have their own sound and video systems (given the location it's in, you know they know how to set up for live music and presentations).
If you would like to volunteer and help out at the museum, you can contact them on their website to call or email, or if you would like to donate, it is available on their website.
Hours of Operation
Friday & Saturday: 10:00 AM - 5:00 PM
Groups by special appointment, set up yours by contacting them through phone or email.
The cost to enter is a donation of $6 for adults, $5 for seniors, military, students, and first responders, $3 for kids aged 3-11, and free for children under 3.
The museum is located at 416 E Main St, Kilgore, TX 75662.
To learn more or contact the Texas Broadcast Museum, you can visit their website or head over to their Facebook page.
---
Stay Connected
Stay up to date on all things The East Texas Weekend!
Copyright 2022 KLTV. All rights reserved.