Fans of Peter Pan and dance get ready for a family-fun affair that is sure to have you believing in fairies once again! The Junior League of Tyler and Artistic Dance Concepts are bringing us Neverland, a whimsical AND modern take on the story of Peter Pan, coming to life on the Liberty Hall stage.
The shows will be Saturday, November 19th, at 11:00 AM (Matinee) & 7:00 PM, and also on Sunday, November 20th, at 2:00 PM (Matinee).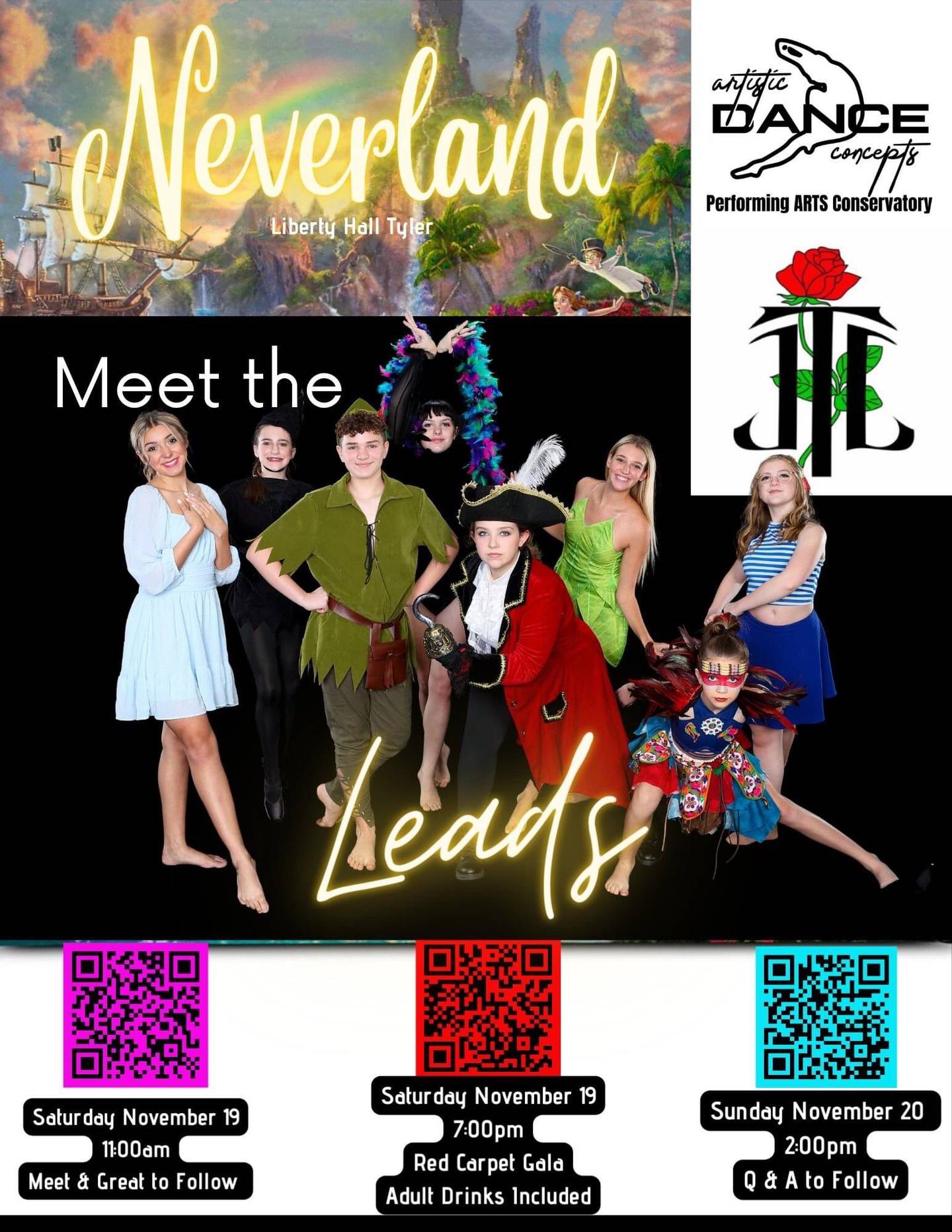 After the Saturday, 11:00 AM show, guests can meet and greet the stars of the program following the show. The Saturday 7:00 PM show will include 2 drinks tickets with your purchase. The Sunday showing will include a Q&A with the stars after the program.
Proceeds from the show will be used to fund dance scholarships at Artistic Dance Concepts, and also benefit the local community philanthropic partners of the Junior League of Tyler including the Children's Advocacy Center of Smith County, Alzheimer's Alliance, Mentoring Alliance, East Texas Food Band, Literacy Council, and more!
You can get your tickets online here, with prices at $25 for matinee performances and $50 for the Saturday evening performance.
---
Stay Connected
Stay up to date on all things The East Texas Weekend!
Copyright 2022 KLTV. All rights reserved.