Since 1858, the historic Excelsior House Hotel has been welcoming guests of from all over the world! Some notable guests include Ulysses S. Grant, Jay Gould, Oscar Wilde, Rutherford B. Hayes, Lady Bird Johnson, and Steven Spielberg.
In 1961, the Jessie Allen Wise Garden Club, in partnership with the Excelsior Foundation, took ownership of the hotel, becoming possibly the only hotel to be ran by a non-profit.
"It's kind of a living museum, but also 24/7 business and fun," said General Manager Nancy Canson. "We're so grateful to the foundation and individuals that love the hotel."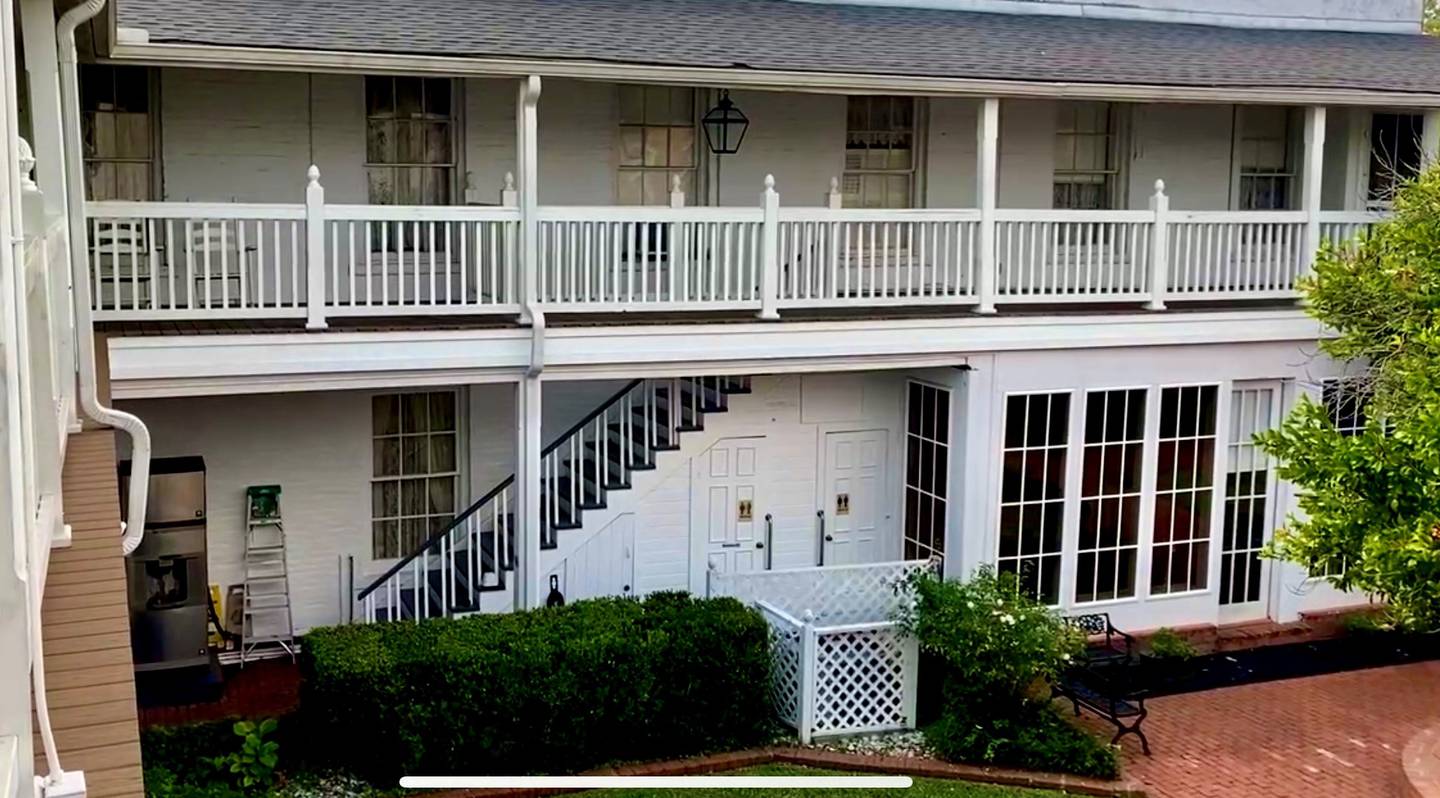 The hotel is has 15 rooms to choose between, many of them named after their famous guests or inspired by the women who have helped restore the hotel to its full glory.
Often called "Jefferson's Living Room", when you enter the building, you already feel like you are stepping into a piece of history, beautifully preserved in time. You are able to see many historical documents throughout the hotel's history right in the lobby, and if you take a step into the ball room and dining area, you'll see why some people never want to leave. Featured in the Grand Ballroom is a magnificent 10ft Baldwin grand piano, still tuned and ready to be played.
Tucked away from the streets, there is a beautiful courtyard that is sure to take your breath away, whether you're relaxing and having a scrumptious muffin from the hotel while lounging by the fountain, or rocking in a chair from the balcony.
"We do have quiet weekdays, you can walk everywhere and see incredible architecture," said Canson. "It's a great place to bring the kids and provides an escape from the city life where you can relax."
The space can be rented out for events and weddings, providing a beautiful atmosphere that provides a night to remember.
Nearby the hotel, you can tour Jay Gould's Private Rail Car, "The Atalanta", as well as tours available to see the hotel. To see about going on a tour, you can contact the hotel here to give them a call.
Coming up on December 2nd & 3rd, during the Jefferson Candlelight Tour of Homes, visitors can enjoy a Candlelight Dinner at the hotel between 4:30 PM & 7:30 PM. Click here to learn more about it and make your reservation.
Stay up to date with what's going on at the Excelsior House Hotel by checking out their website or by visiting their Facebook page. Also, to see more of what the Jessie Allen Wise Garden Club has going on, or to contact them, you can visit their Facebook page here.
As an extra special treat, the Excelsior has a deal going on to get 10% off your stay when you use the promotion code "KLTV", until the end of January, 2023.
---
Stay Connected
Stay up to date on all things The East Texas Weekend!
Copyright 2022 KLTV. All rights reserved.