In celebration of 150 years, the city of Gladewater is kicking off a series of monthly events all throughout 2023!
The celebration will commence in January with 'Night at the Museum' on Saturday, January 21st, from 6 p.m. to 8 p.m., at The Gladewater Museum, located at 116 W. Pacific Ave.
"We wanted to do something special to honor Gladewater's 150th anniversary," said Kevin Clark, President of the Gladewater 150th Committee. "We want the entire community to get involved in this year-long celebration and have included events for everyone in the family."
This event will feature unique displays, including Caddo artifacts, railroad memorabilia, and the TEXANA Book Collection, and special guest speakers who will discuss the rich history of Gladewater and Northeast Texas.
Each month will feature a special event, including community favorites such as the Gladewater Round-Up Rodeo, Gusher Days, Holiday in Gusherville, Arts 'n Crafts festival, Christmas parade, and Independence Day fireworks.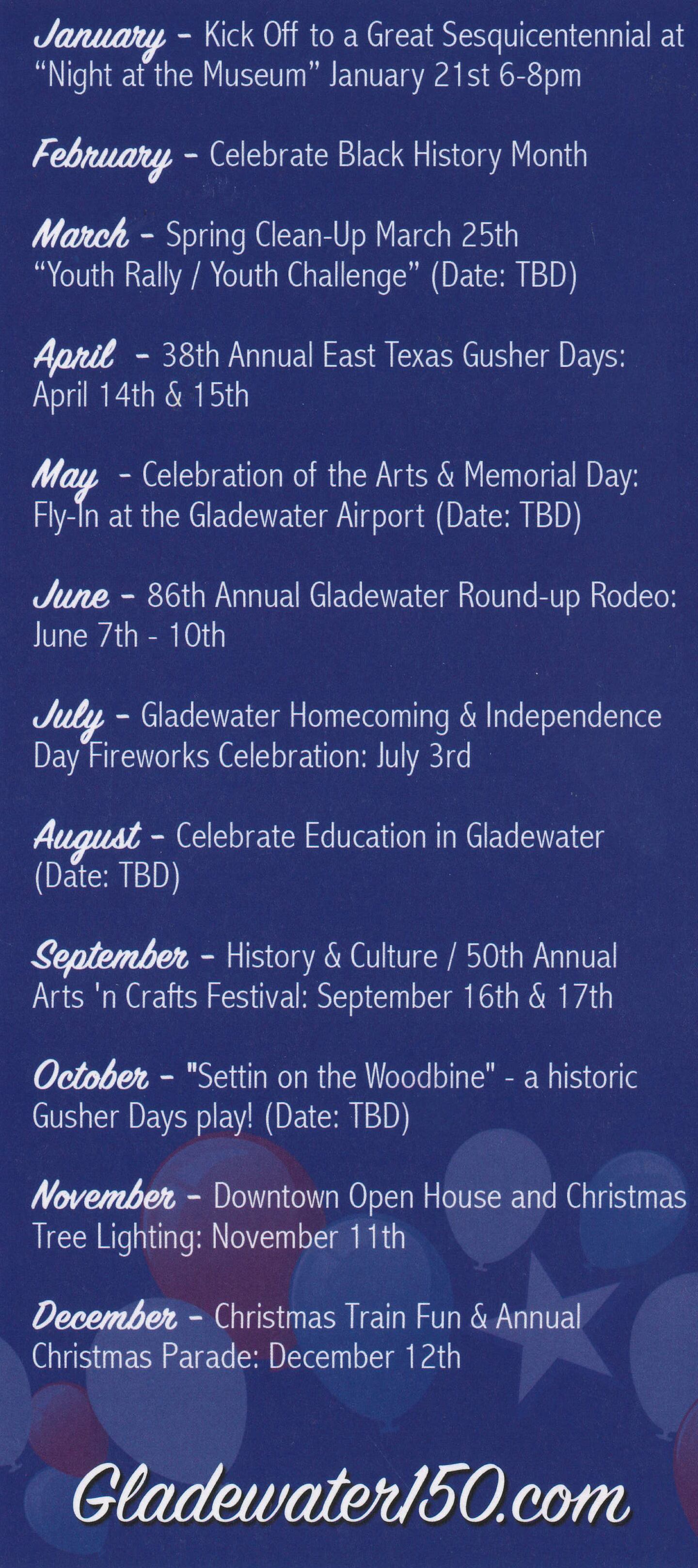 In addition to these annual favorites, the city will host other fun, family-friendly events throughout the year, including Black History Month, Youth Rally/Youth Challenge, Celebration of the Arts, fly-in with EEA event, Juneteenth, Gladewater Homecoming, and other activities focused on education, history, and culture.
For the full list of events for the sesquicentennial celebration or to get involved, visit Gladewater150.com!
---
Stay Connected
Stay up to date on all things The East Texas Weekend!
Copyright 2023 KLTV. All rights reserved.