Nestled in the Antique Capital of East Texas is a charming café that's giving a breath of fresh air filled with the aroma of tea and fresh treats!
Thanks to Brittni Pierson and Lana Niemann, The Clair Cafe & Tea Room has come to life in downtown Gladewater, bringing new life into the classic St. Clair building. Pierson and Niemann bought the historic building in Glade Water during the summer of '22, and have been working tirelessly to bring some magic to the area but also keep the history of the building alive with a unique experience for locals and tourists alike.
"We have a lot of people that will come in and be like, 'I remember when this was J.C. Penney's', 'I remember when this was I used to shop for my kids clothes here whenever my mom would bring me to shop,' said Pierson. "We just wanted a really dainty, cute spot for people to come."
Back in the 1940s the building had been a hotel and cafe, though recently many people may have known it as St. Clair Antique Emporium. The first floor has been remodeled, though the antique store is still alive, with a breezeway for easy travel between the cafe and the store during open hours. An extra perk, even within the antique store you can get a quick snack or bottle of water during your adventure through downtown Gladewater.
Pierson and Niemann were hands-on during the building renovation, designing everything that you can see and hand selecting how the cafe would look.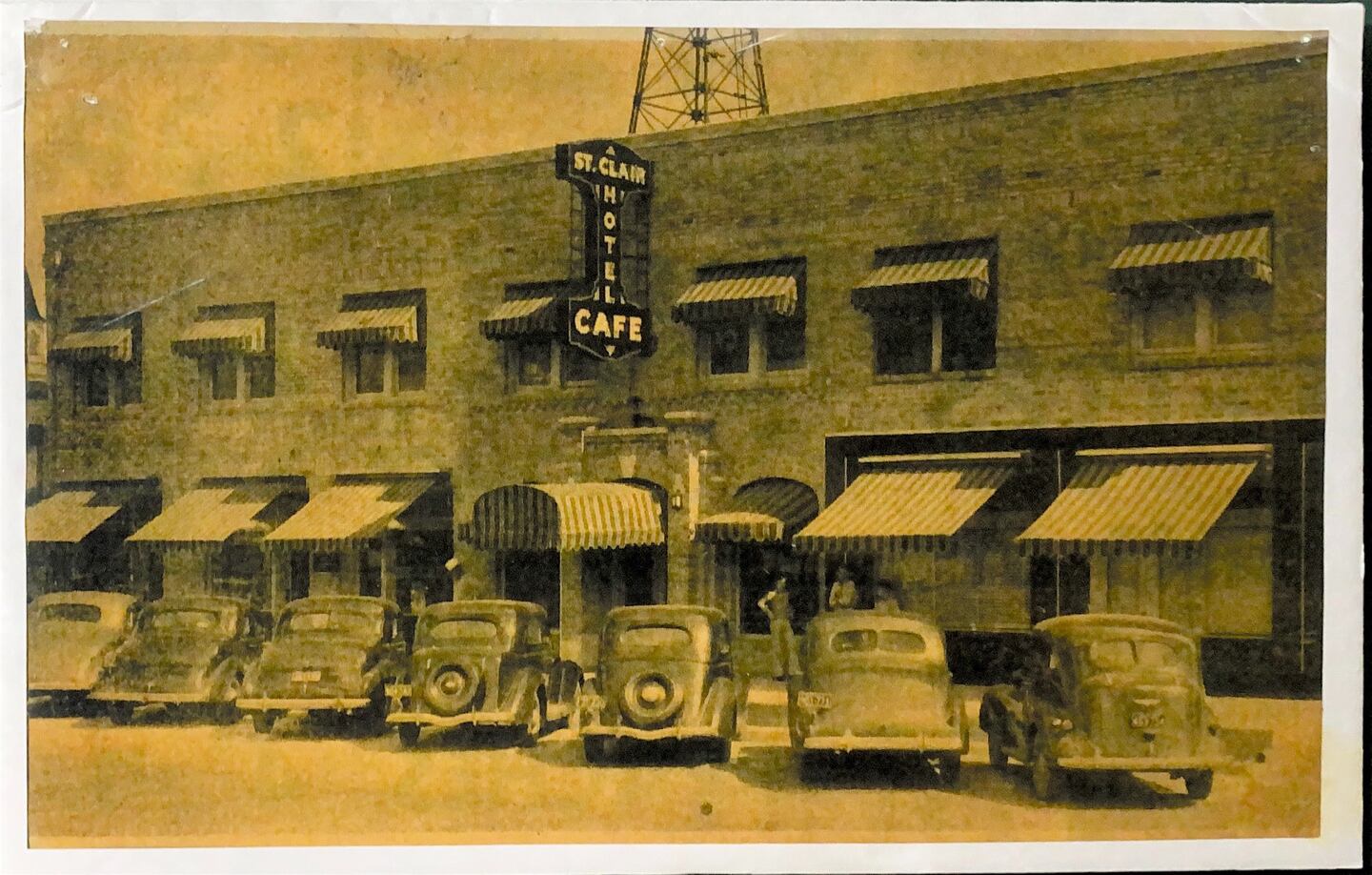 Now on to the sweet stuff, one of the most popular treats you can enjoy are the macarons. They come from Chelles Macarons in Dallas, fresh as can be and fly off the shelf. No matter what kind of treat you may need, you can guarantee your sweet tooth will be satisfied. The cafe also provides a whole slew of food options, which you can check out right here before you stop in!
And what would a tea room be without the teas! Local teas from Three Roots Boutique (also in Gladewater) are available to enjoy, which I strongly recommend the Raspberry & Blackberry Fruit Tea!
"I think it's a really cool piece of history to be a part of, to make something old new again and bring life back to it and structure," said Pierson. "And we're doing Airbnbs upstairs and we're actually in the process of doing that right now."
You thought we were done after tea and sandwiches, but there's even more coming! On the horizon, the upstairs section will become boutique style Airbnb rooms, turning The Clair Cafe & Tea Room into a one stop shop with everything you need when making a visit to the Antique Capital of East Texas!
You can stay up to date with what's going on (and when those boutique room become available) by checking out The Clair Cafe & Tea Room Facebook page.
They are located at 103 W Pacific Avenue in Gladewater. Their hours are Tuesday-Saturday 7:00 AM - 8:00 PM and Sundays & Mondays from 7:00 AM - 4:00 PM.
---
Stay Connected
Stay up to date on all things The East Texas Weekend!
Copyright 2023 KLTV. All rights reserved.