History likes to repeat itself, and lucky for us in East Texas, sometimes this can mean a great thing has made its way back into our lives.
Cace's Kitchen, in Longview, has revived many of the recipes East Texans have been enjoying for over 70 years! They serve as a continuation of Johnny Cace's Seafood & Steak House that served customers until 2015. Cace's Kitchen truly brings back some of the original magic by even being in the same location where Johnny Cace first opened his restaurant in Longview back in 1949.
"I was born and raised here long before anybody but God knew I was going to become part of the Cace family. And in the 50s, when I was a little girl on Friday nights, almost every Friday night, my mother and dad and I would eat here," said Cathy Cace, owner & daughter-in-law of Johnny Cace. "And my dad did all of Johnny's legal work. He was the lawyer here. And it just it's been an amazing, amazing, blessed journey."
The original restaurant was located on Green Street from 1949 until 1964 when Johnny took his restaurant out to Highway 80, where the restaurant was able to continue growing with far more seats and an even larger kitchen. And at that second location they stayed for over 50 years, serving East Texans until the day came that they had to close, but people weren't ready to stop enjoying the delicious recipes they had eaten for decades!
"We closed in March (2015) and then people started calling in August, September, and they're like, 'We can't have a Christmas without croutons and cheese. We have to have Christmas,'" said Chelsea Cace, owner & granddaughter to Johnny Cace. And from there the Cace's were able to use other kitchens to start providing 'grab & go' meals that continued to grow over the next few years.
Ultimately, this led to the newest owners of the building on Green Street asking the Cace family to come back and revive the restaurant back where it all began.
"My mom, even though she wasn't a Cace growing up, she married into the family. She came here to eat all the time, and she remembers it," said Chelsea Cace. "As someone who had never been in this building, when we came to walk through the building before we even started the demolition and the construction and the remodeling, the vibe in here was just so right. It was so good and exactly where I felt like I needed to be."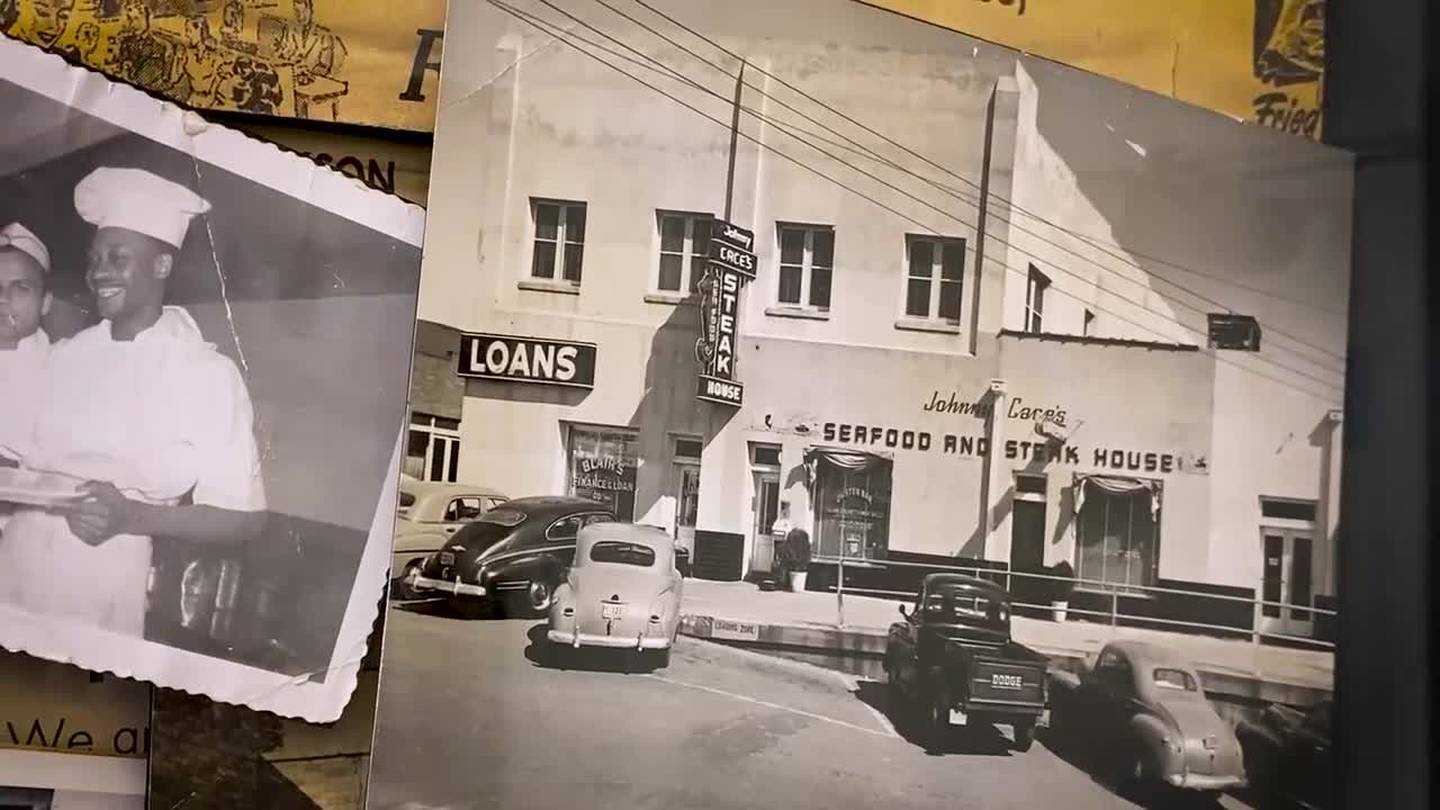 For lovers of their gumbo and most importantly, their 'Shrimp in Shorts', Cace's Kitchen is still using the same recipes that have been passed down through their family for decades.
Changing it up a bit though, the restaurant has changed how they operate. Chelsea told us, "We knew what we were going to do here, what's going to be different in the way that we didn't want to have waitresses and full service tablecloths. All of those things are just extra costs. And we just wanted to be able to focus on good fresh food the way we know how to do and do it well." Making sure that the most important aspect, the food, stays at the forefront. And the Cace's still make sure they are checking on every customer that comes through the door to say hello and that the experience remains wonderful.
"We're still here after 74 years, and so we are so thankful. We're thankful to God, and we're also thankful to the customers and the people, everyone who has kept us going all this time," said Cathy. "And we're thankful to Johnny and his wife Valerie, and the sons and my husband, Gerard, that they were able to just start this out and keep this going."
In addition to the restaurant, you can also enjoy their food from anywhere in the country! Assorted recipes can be purchased and shipped directly to your house through Goldbelly.
You can visit check out what's available to ship by clicking here.
As an added treat, their food is also available to enjoy when you visit Greenside Beverage Company right next door. Greenside & Cace's Kitchen share a conjoined space where you can order food in Cace's and have it delivered to you over in Greenside (during the hours they are both open).
Cace's Kitchen is open on Tuesday thru Friday from 11:00 AM - 6:00 PM.
To learn more, you can visit Cace's Kitchen's website, or check out their Facebook page.
---
Stay Connected
Stay up to date on all things The East Texas Weekend!
Copyright 2023 KLTV. All rights reserved.