There's a wonderfully different kind of coffee house in the rural heart of Elkhart, Texas. The Firehouse Ice Cream & Coffee Cafe. This quirky little place stands apart from your regular ice cream shop.
The restaurant was opened by Jennifer McCoy and her husband, Randy, on a whim. The couple were looking to make a little extra money. However, as the business has grown, it's become a must-stop for locals and those traveling through.
The parlor started small with only one ice cream cabinet, and from there, it has continued to grow; they added two more cabinets, baked goods, coffee, and a lunch menu. "The people love coming in. They love Bluebell Ice-cream," said Jennifer.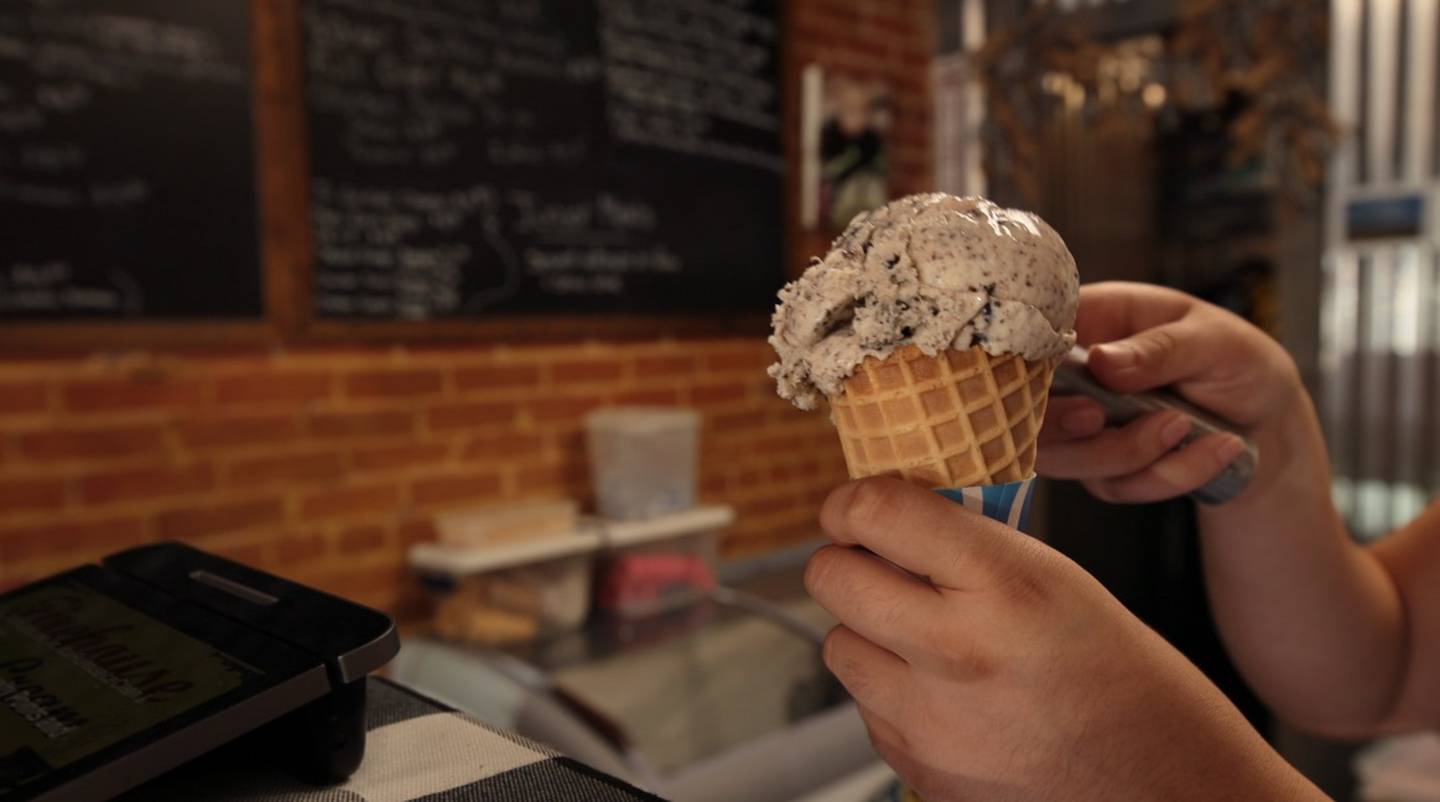 As the name suggests, the Firehouse is more than just an ice cream parlor. Yes, you can have deliciously cold and creamy Blue Bell, wonderful homemade sweets, and a cup of joe, but they go above and beyond with a complete list of food options. From crispy fried chicken to good old-fashioned hamburgers, fresh salads, paninis, and, of course, a variety of baked goods.
This place really is a sight to see. The eye-catching firefighting theme comes from Jennifer's husband, the Chief of the local Fire Department. They even have a wall of heroes honoring past firefighters. Jennifer also adds her flair with Disney and Harry Potter decorations and interactive wall art for photo opportunities.
The firehouse aesthetic and all the savory items on the menu are not the only things that keep customers craving more. They have 30 different flavors of Blue Bell ice cream, and Southerners love their Blue Bell. And if you want to try a unique local favorite, the Mason Jar shake is a must, with layers and layers of treats piled up on top of it.
Above all, Jennifer's personality shines through with all her customers and makes the guests feel like they are part of the family. The staff's commitment to excellent customer service and serving that sweet Blue Bell ice cream has helped contribute to their award-winning success in Elkhart. It's definitely worth stopping by for a scoop or maybe even two.
So, when traveling near Elkhart, consider paying a visit to the Firehouse Cafe. It's more than just an ice cream shop and not a whim; it's a destination you'll remember.
Stay Connected
Stay up to date on all things The East Texas Weekend!
Copyright 2023 KLTV. All rights reserved.
Copyright 2023 KLTV. All rights reserved.