Valentine's Day is just around the corner and we're ready to celebrate love!
This year, forego the classic boxed chocolates and bouquet of roses -- think outside the box.
We've found some unique gifts that just might be the perfect fit for the special sweetie in your life.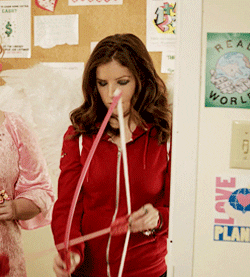 Bathtime Essentials Wine Holder
For the "self care" connoisseur…
Tub time just got a little easier thanks to this $38 vino holder from Uncommon Goods. It suctions to the bathtub wall and comfortably holds your loved one's happy juice with two hand-picked beach stones.
Homesick Candles
For the long distance lovers…
They say distance makes the heart grow fonder, but that doesn't make it any easier! This $30 hand-poured soy wax candle can help. It is the perfect way to feel more connected to your sweetheart if you're separated by state lines on Valentine's Day.
Lambeau Field Wooden Bench Bottle Opener
For the Packers fan…
The Packers may not have made it to Super Bowl LIV in Miami this year, but their season should still be applauded!
This bottle opener is made from a piece of a wooden bench retired from Lambeau Field. Coming in at $95, it's the perfect consolation prize for the Green Bay fan in your life. This should hold them over until next football season…
Perkie Prints
For the animal lover…
Are you constantly competing with your partner's pet for attention? Just give in this Valentine's Day and give them a gift you know they'll be obsessed with — a portrait of their fur child from Perkie Prints!
The company offers digital files, hard copies, framed prints, and everything in between. All you have to do is submit a high quality photo of the pet, and they'll do the rest!
Gingko Edge Light Alarm Clock
For the sleepyhead…
Help your significant other wake up a little bit more bright-eyed and bushy-tailed with a bamboo-inspired alarm clock. As soon as they hit the clock to turn the alarm off, it instantly turns on a warm ambient light to ease them into the daylight. The clock retails for $49 and comes in pink, black, and white.
TPC Sawgrass Golf Ball Cufflinks
For the golf guru…
Ace your Valentine's Day with a set of sterling silver cufflinks crafted from PGA TOUR-licensed golf balls. These aren't made from just any golf balls, though. These golf balls were taken from the 17th Island Green water at TPC Sawgrass in Ponte Vedra, Florida.
Don't know why that's cool? It's okay, just trust us. These will be a big hit if your sweetie keeps the PGA Tour on the television every Sunday.
#BrunchGoals
For the brunch babe…
Skip the boring drugstore boxed chocolates this year and give your sweetheart a box of specially-crafted chocolates that look like miniature bacon, green avocados, and lattes!
The #BrunchGoals box from Maggie Louise Confections retails for $68. The boxes are shipped in thermally protective and padded packaging so they'll arrive in perfect condition!
The Office Star Mug
For the Dunder Mifflin obsessed…
The Office may have aired its series finale in 2013, but it's 2020 and we're still playing it on Netflix over and over and over and over and over again. Because it is AMAZING.
Chances are you've got someone in your life who quotes Michael Scott way too much and wishes they could have gone to Kelly's America's Got Talent Party. Since they likely weren't invited (because, you know…fictional show and all), you can make it up to them with this party favor mug from Etsy!  It's microwave & dishwasher safe and retails for $16.
100 Dates Scratch Off Poster
For the one who can't sit still..
If you're one of those couples who can't ever decide where to eat or what movie to see — you need this scratch-off calendar!
With activities like chilling on the beach, visiting a farmers market, and horseback riding, you'll never be out of ideas for fun dates!
The Night Sky Star Map
For the star gazer…
Give a gift to your astrology lover that will serve as a reminder of a pivotal moment in your relationship!
These maps come with the star map from a special night in your life. Maybe it was the night you said those three little magic words, the night you met, or the day your child was born — the possibilities (like the universe) are endless!
Upcycled Record Coasters
For the music lover…
This is a great gift if your significant other is obsessed with music! These coasters are made from real vinyl records and come in a set of 6. Each package contains music from different genres. The coasters are coated so water can't ruin them, no one hit wonders here!
Stamped Cereal Spoon
For the midnight snacker…
If you're constantly hearing the fridge open in the middle of the night, this is the gift for you to give this Valentine's Day!
You can choose from a vintage teaspoon or tablespoon, handstamped with "I cerealsly love you" — how punny! Each spoon arrives perfectly packed and ready for gift giving.
New York Times Birthday Book
For the news junkie…
Commemorate a newsworthy birthday with a collection of the New York Times front pages from each year since their birth, personalized with name and birth date, and preserved in a handsome library binding. Whether it's a milestone decade or a personally significant number of years, the collection forms a fascinating snapshot of history seen through the lens of your special day.
Garden State
For the green thumb…
Ditch the bouquet of flowers that will die in a few days time this year and opt for a classic succulent garden! This living succulent centerpiece features a collection of assorted succulent varieties and comes in a rose gold-toned, custom heart-shaped container.
Major Scale Musical Wine Glasses
For the musician…
A beautiful melody of good wine, witty banter, and a soundtrack that sets the mood. Keep your next gathering from falling flat with these cleverly designed wine glasses. Fill to the desired note, run a finger around the rim, and congratulate yourself on creating crystal-clear sound. If you have enough on hand, you may be in for a real concerto. Glassware made in Germany. Decorated in Reno, Nevada. Patented 2014.
Stay Connected
Stay up to date on all things The East Texas Weekend!