Stretching out over the entirety of East Texas is The Piney Woods Wine Trail, bringing over 20 family-owned wineries to explore! Whether you intend to complete the trail and visit all the wineries or are looking for some new bottles to order and try, the wine trail has no shortage of unique and rich wines to entertain your senses.
Take a sneak peek into many of the wineries to learn some of their (and their customers!) favorite wines below.
---
Kilgore | 400 North Garcia Street
Britt's House White is a semi dry 100% Texas Viognier with wonderful crisp floral notes. This is one of our best-selling white wines that pairs with a variety of dishes both sweet and savory.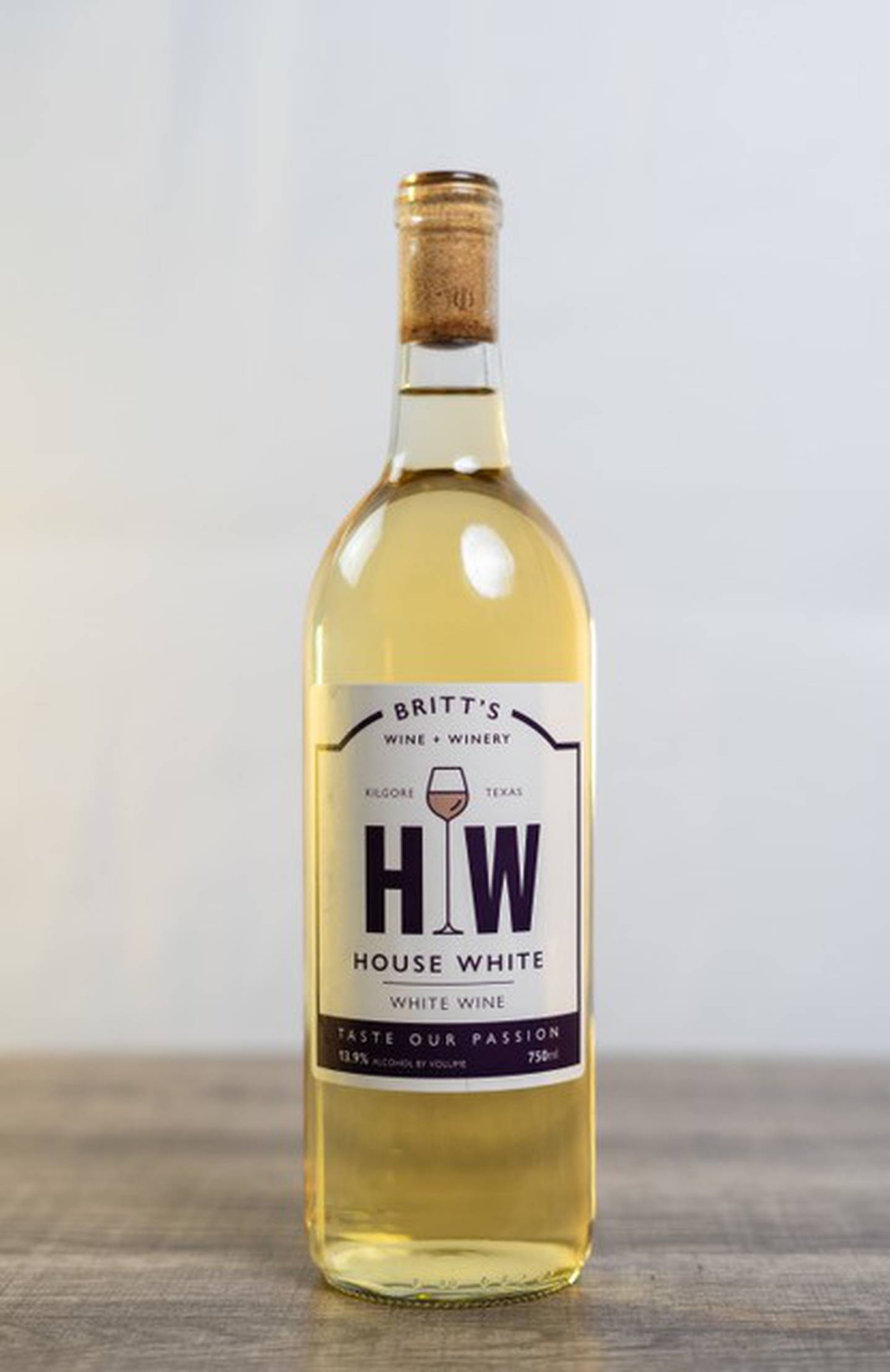 Canton | 5518 Texas 198
A Texas grown French/Italian grape that produces a medium-body white wine with crisp fresh aromas of citrus fruits. On the palate it offers subtle flavors of lemon, lime, and green apple with hints of grapefruit and white pear. The wine's bright and lively character makes it easy to drink and versatile for pairing with grilled fish, shrimp, oysters, and other exotic seafoods; light poultry dishes, including roasted chicken or turkey; and hard Italian cheeses, soft cheeses like goat cheese or mozzarella, and white pastas dishes. It's refreshing qualities make it a great option for warmer weather when slightly chilled to 45–55°F.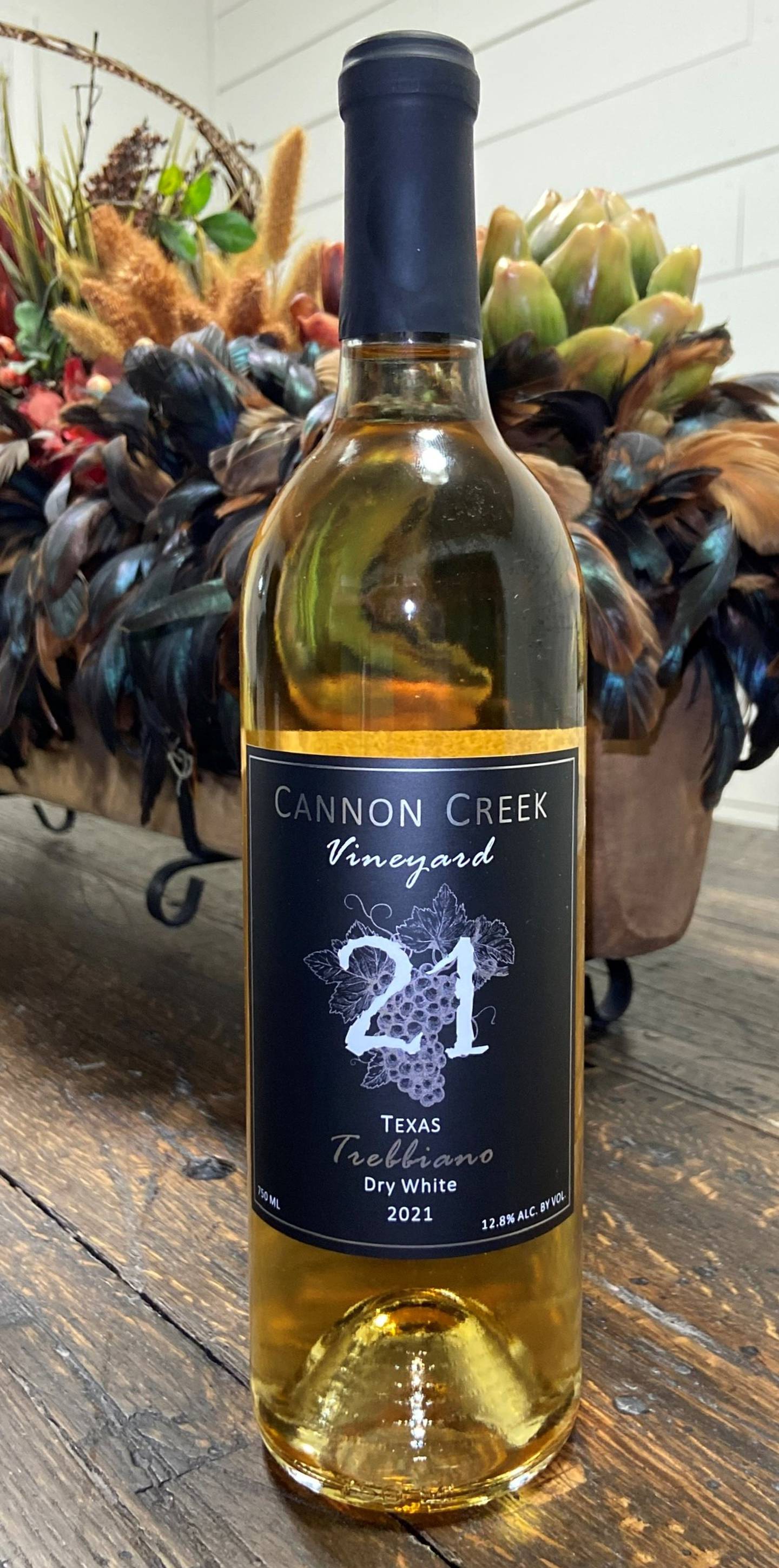 Harleton | 871 Ferguson Road
This big and bold dessert wine, produced in a distinctive Texas-style, using Texas grapes (Blanc DuBois) is weathered and aged for three to six years in American Oak barrels. Enoch's was honored to have their Light Portejas dessert wine included with a total of 95 distinct peer entries at the prestigious 2023 TEXSOM International Wine Competition. With each wine demonstrating exceptional quality and unique character, this selection of 95 wines was elevated to Platinum level status as well as receiving a Judges' Selection nomination. Of the 2350 wines entered in the competition, only 19 of these nominees, including Enoch's Light Portejas, achieved the pinnacle award of Judges' Select.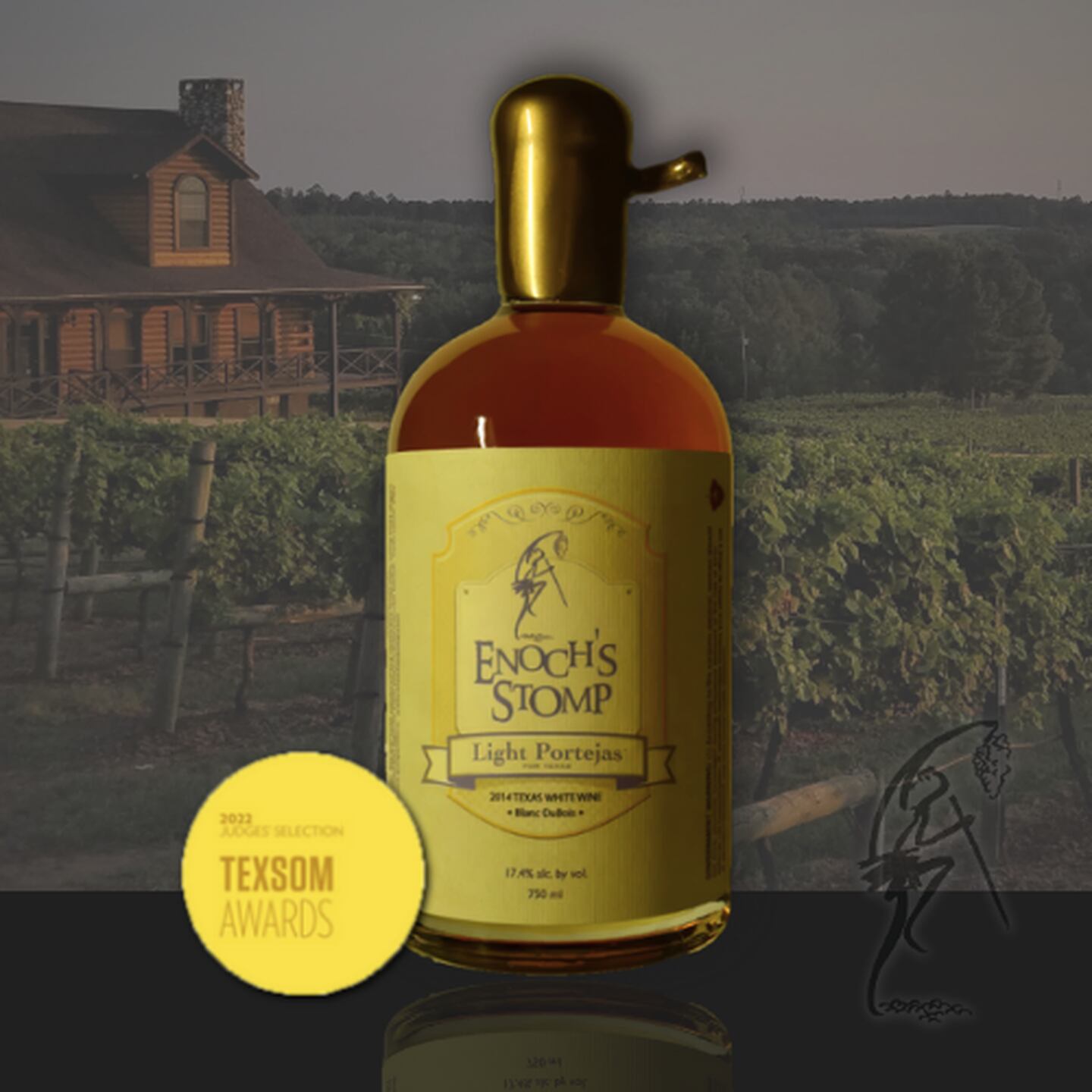 Tyler | 21556-B Merlot Lane
Dulce is bottled sunshine. Perfectly sweet and bursting with flavors of peaches, fresh flowers, and an elegant touch of honey. Top of Class, Gold Winner at the San Antonio Stock Show & Rodeo - and a fan favorite sweet wine.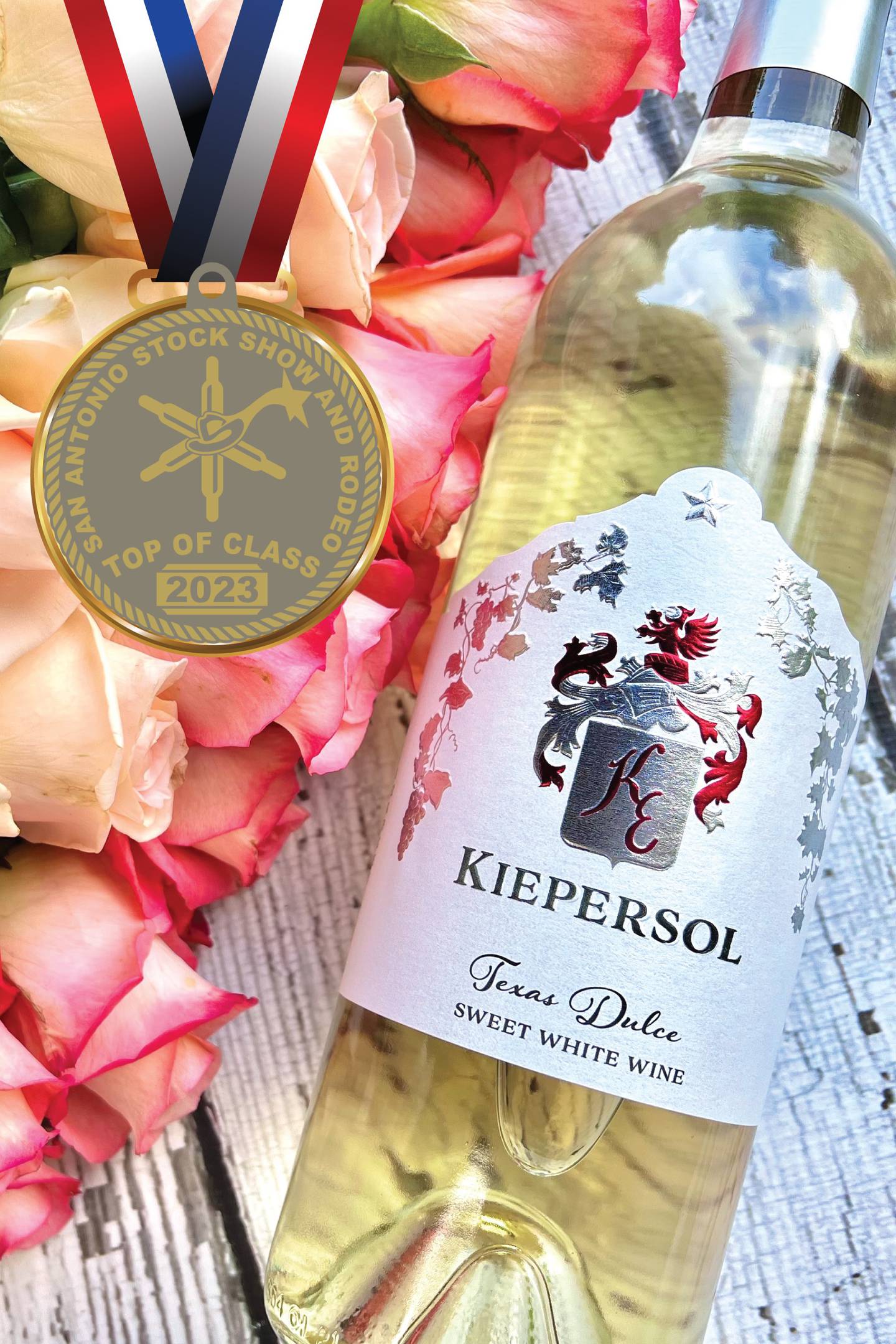 Pittsburg | 658 County Road 1334
Texas heritage is rich with Mexican heritage and influence. Both cultures complement one another to create something unique and the same holds true for this vintner's special blend of Sangiovese and Cabernet Sauvignon grown in the Texas High Plains. Crafted with Texas swagger and lightly oaked, this complex dry red wine begins with slightly acidic fresh picked red fruit & raspberry jam and ends with soft, balanced, well-rounded tannins for a spicy, yet smooth finish. Proudly made to honor this great state of Texas. Salud!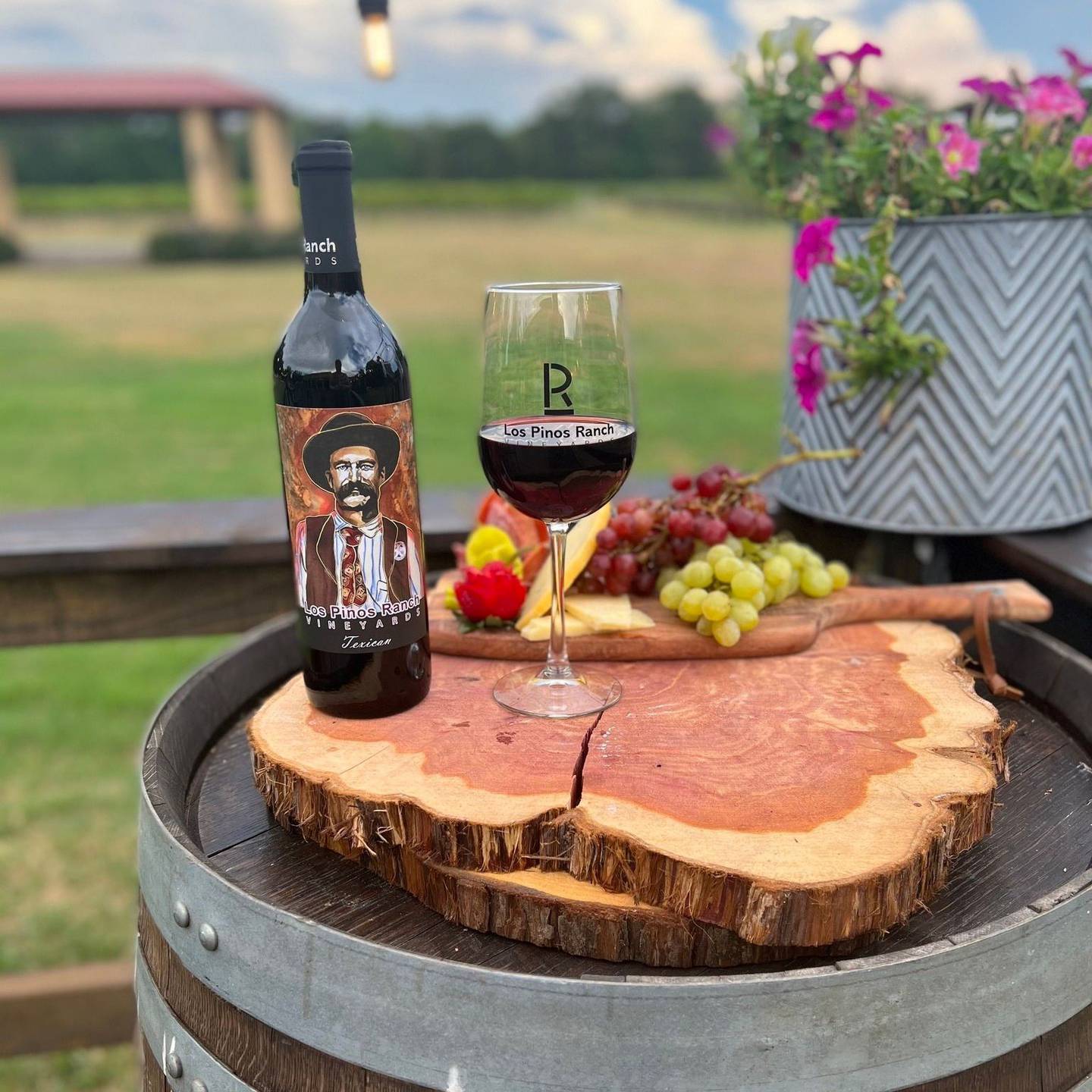 Bullard | 201 West Main Street
Dry and Crisp with notes of tart cherry and best served chilled. Perfectly pairs with chicken and fish. The Rose is a classic representation of our East Texas culture. Because a Rose' by any other name is just not the same!
Atlanta | 7152 FM 995
This blueberry wine is bold, a bit forward, yet sweet. Like its namesake, it gets attention because of its beauty and elegance. It's also the bestseller at O'Farrell Country Vineyards!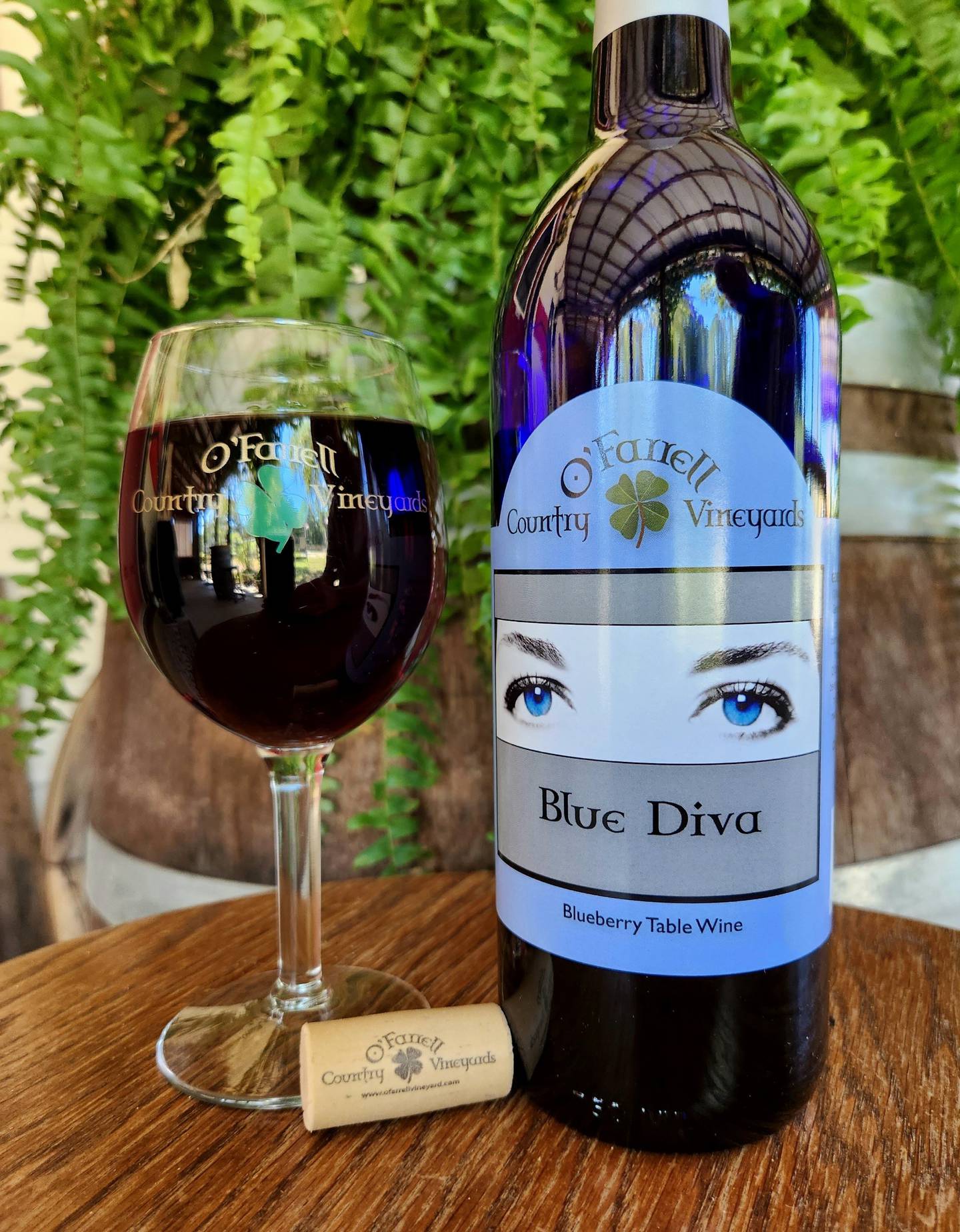 Lindale | 114 East North Street (Inside The Pink Pistol)
All dressed up in a pretty black label, Vice is named after the lead single from Miranda's The Weight of These Wings album. With an intense dark red color and robust tannins, this guilty pleasure has rich flavors of black cherry, blackberry, and roasted pepper. It pairs well with spicy beef, sticky BBQ, rich steaks, and fish.

Naples | 105 West Front Street
Sweet southern blush bursting with summer strawberries & fun wine. (White Zin) It's like strawberry jam in a bottle and is one of the fan favorites!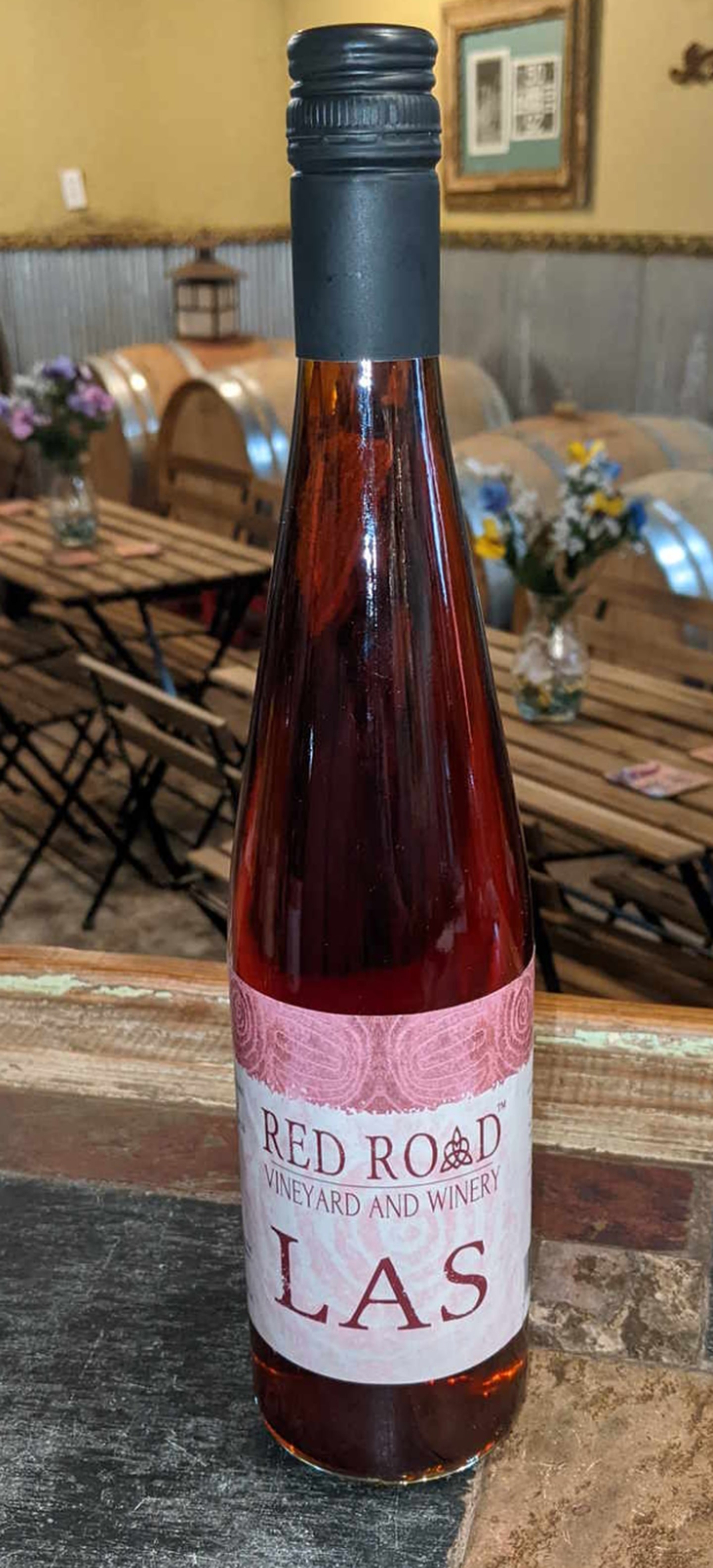 Gilmer | 4048 TX 300
Spanish taste and medium bodied with ripe huckleberry, fresh mission's fig, and juicy black cherry on the entry leading to a full rounded mid palate with fresh herbs, button mushrooms, leather cocoa nibs, dried violet, and medium fine tannins the moderately long finish boasts notes of sustained black fruit vanilla toasted oak and baking spices. It's a customer favorite and new wine.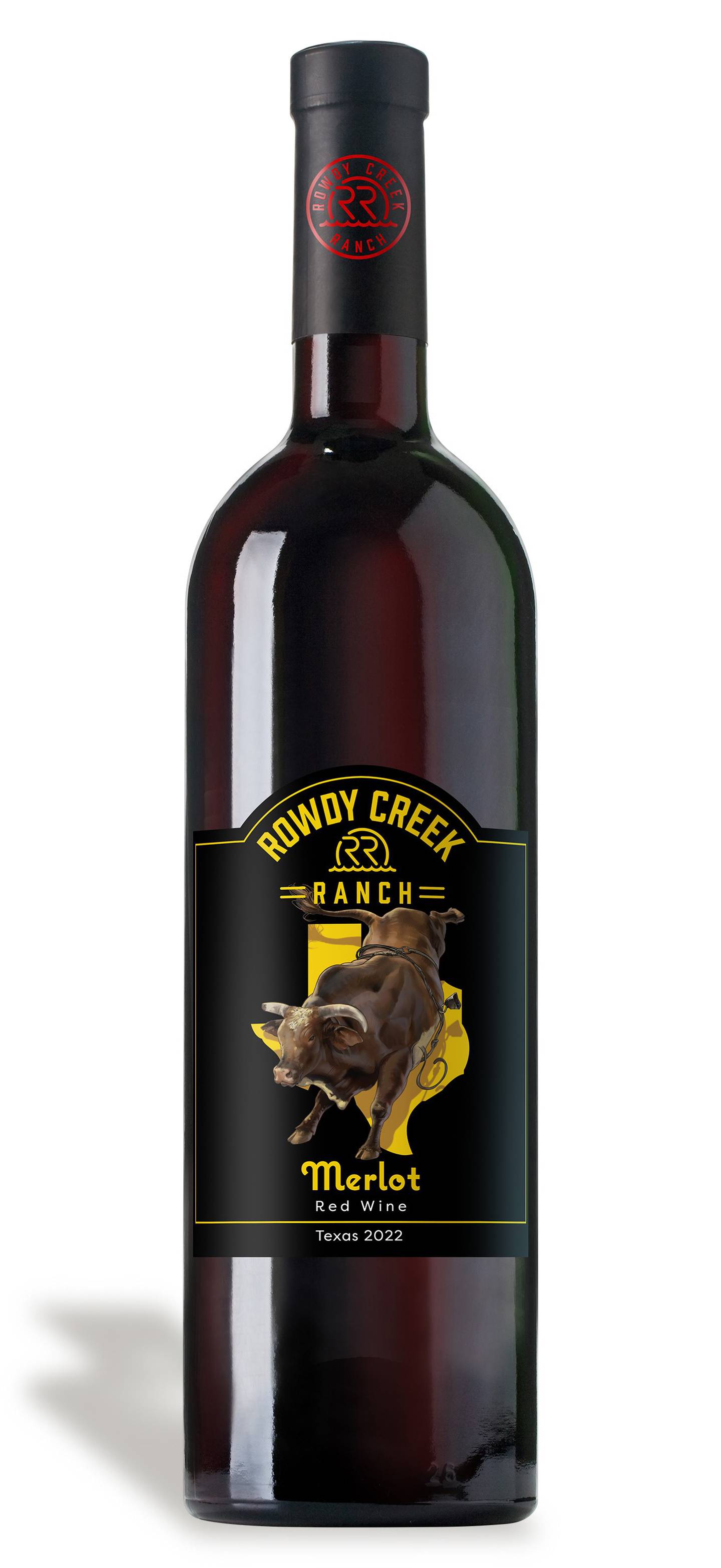 Grand Saline | 25378 US-80
This elegant dry Viognier exhibits floral notes of honeysuckle and luscious mango flavors that give way to a creamy and butternut finish. Enjoy it with shellfish, veal, and Asian cuisine or as a chilled Spring sipper. It's Majestic! A nicely chilled Viognier is the perfect summer sipper. It pairs wonderfully with the above food or as a standalone.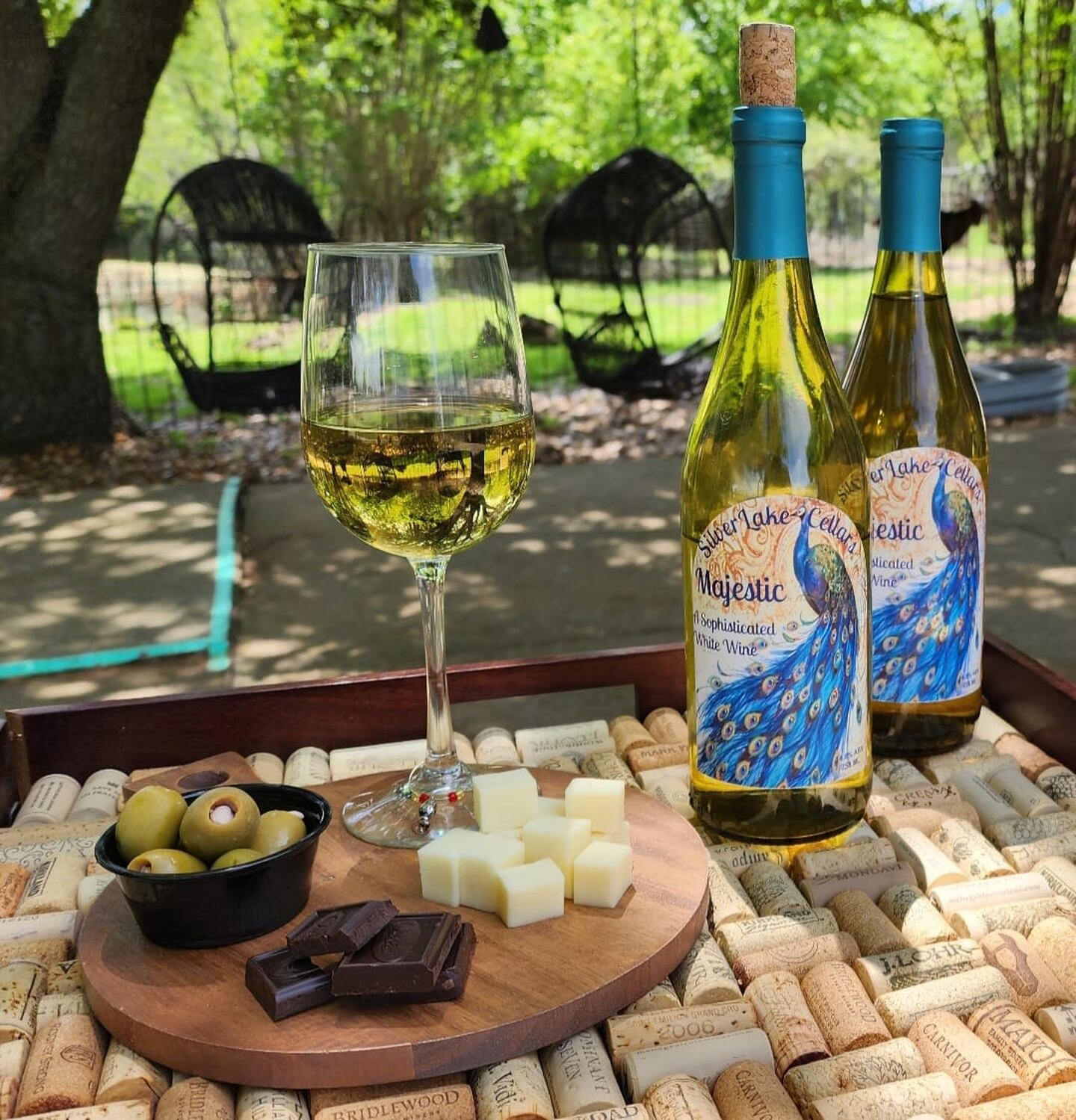 Trinidad | 5220 Key Ranch Road
Tannat has been touted as being one of the "healthiest" red wine grapes, thanks to much higher levels of antioxidants. Aromas of cranberry, pomegranate, and sagebrush are seductive on the nose. The palate offers a wealth of flavors, displaying blackberry, cedar, black cherry and tapenade. It's loaded with bright, tart acidity and fine-grained tannins, with a long, juicy finish. The happy pairings of beef, sausage, cassoulet, roasted lamb, duck confit, and assorted aged cheese (reach for Roquefort or Chaumes). TexSom International Competition GOLD WINNER!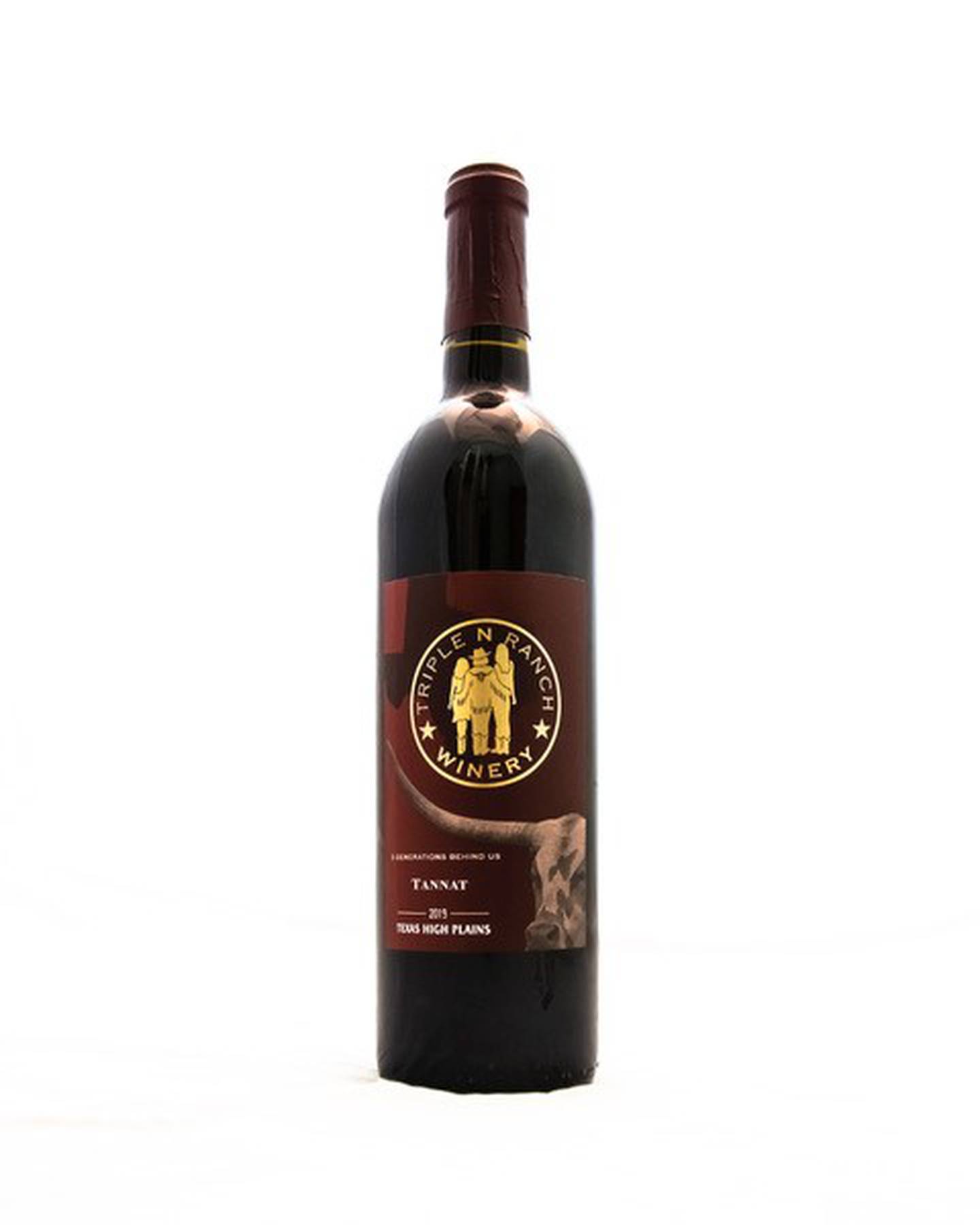 Garden Valley | 17840 TX-110
This new blueberry-infused mead is fruit-forward with fresh blueberry but has a traditional honey mead finish. So, after a long day of adventure with friends, enjoy a glass or two. It's sure to please the Viking within!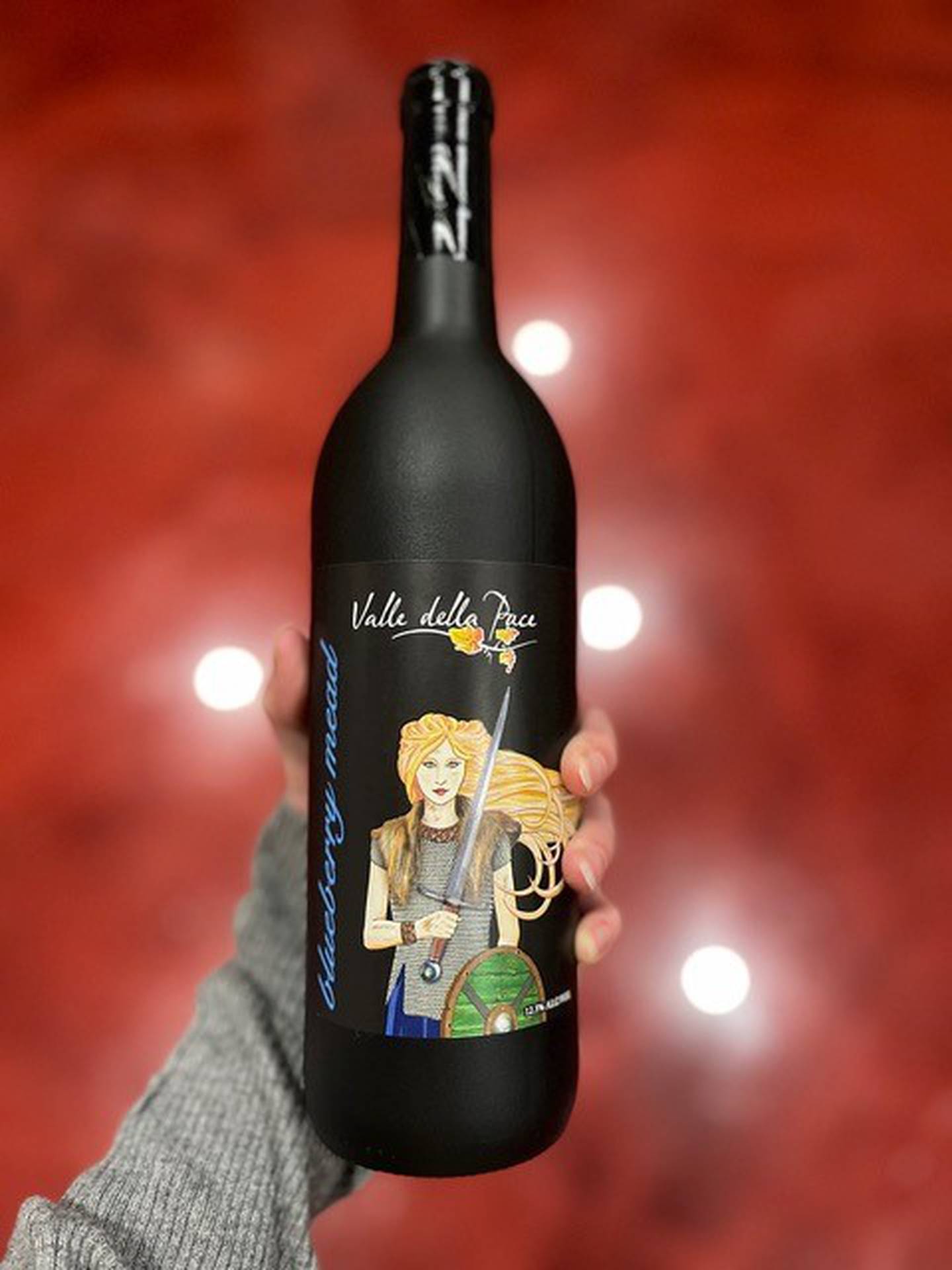 Hallsville | 13983 FM 449
Their Peach Pinot Gris is well-rounded, versatile, and great for every occasion. It is best sipped chilled by the pool or with casual BBQs and Picnics. It is summer in a glass.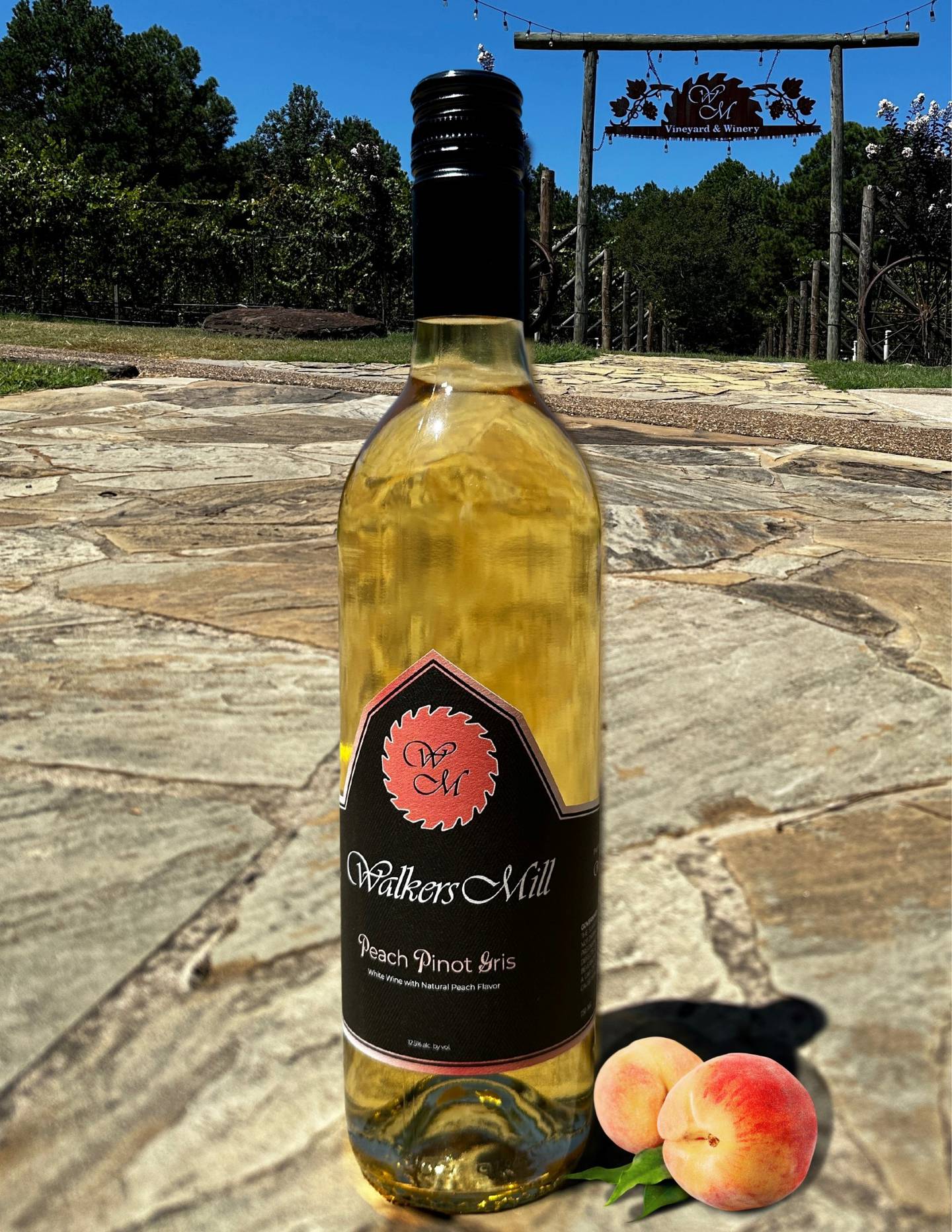 Murchison | 14491 FM773
The most popular & best seller at White Fox, it's made from 100 percent local blueberries, this wine is the real deal! We use over two and a half pounds of fruit to produce a single bottle. A deep purple giving way to a medium bodied red color. We are proud of this one. Not too sweet nor heavy, and definitely not the blueberry wine you think you know.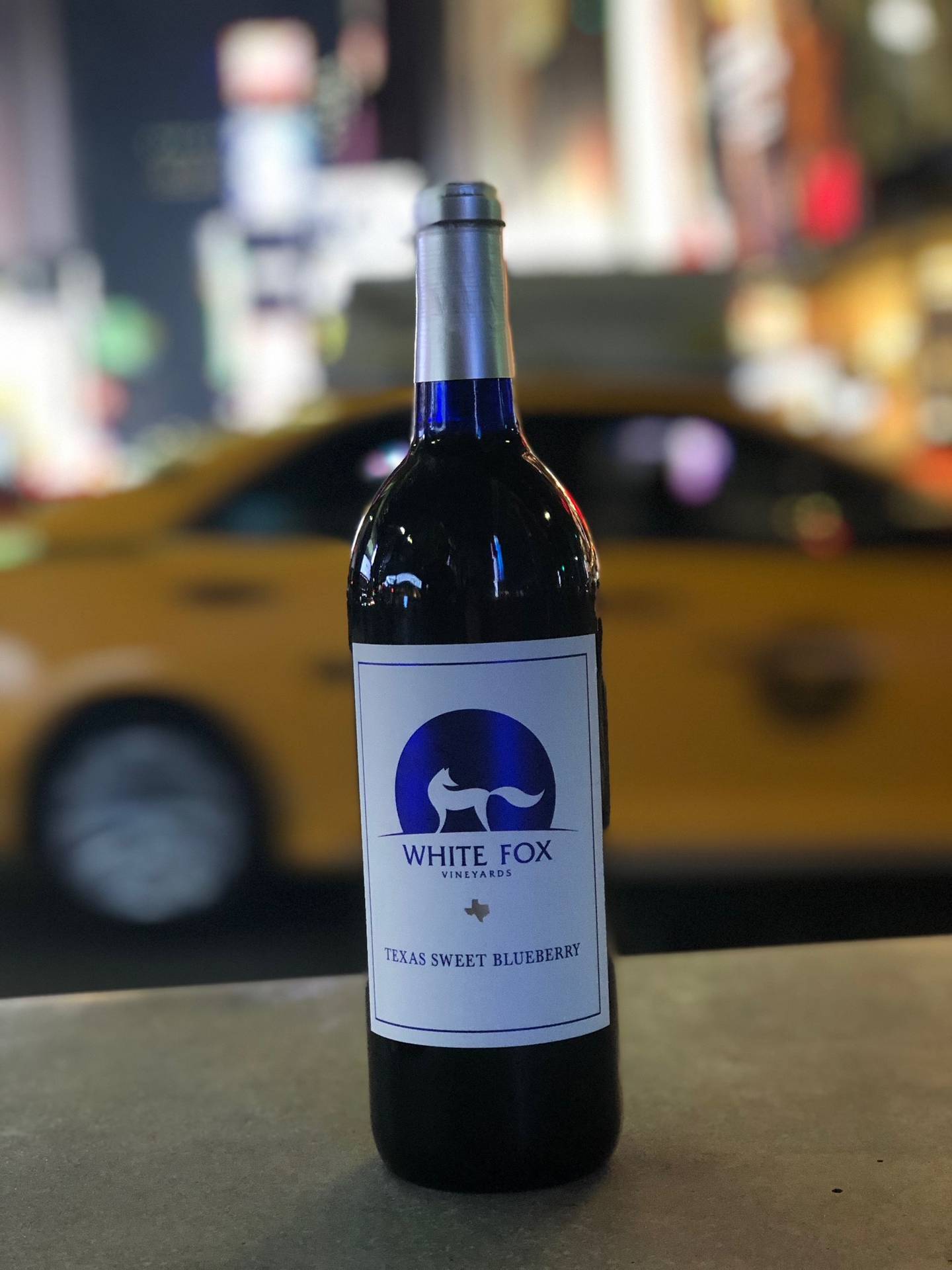 ---
Stay Connected
Stay up to date on all things The East Texas Weekend!
Copyright 2023 KLTV. All rights reserved.