For their second year, The Piney Woods Wine Festival is bringing all the excitement & wine to the Fall time! You can enjoy this premier event at Picker's Pavilion in Downtown Lindale on Friday, October 20th and Saturday, October 21st! The festival will be held from 1:00 PM to 8:00 PM on Friday and 11:00 AM to 7:00 PM on Saturday, and will feature live music, Artisan vendors, popular food, and, of course, wine.
Wineries from across East Texas, all part of the Piney Woods Wine Trail, will be showcasing their products at the festival. The event is free to attend, but if you want to enter the Wine Garden, a $15 wristband (per person, per day) is required. Each wristband comes with a keepsake wine tasting glass and a wine tote (while supplies last). You can purchase your wristbands here.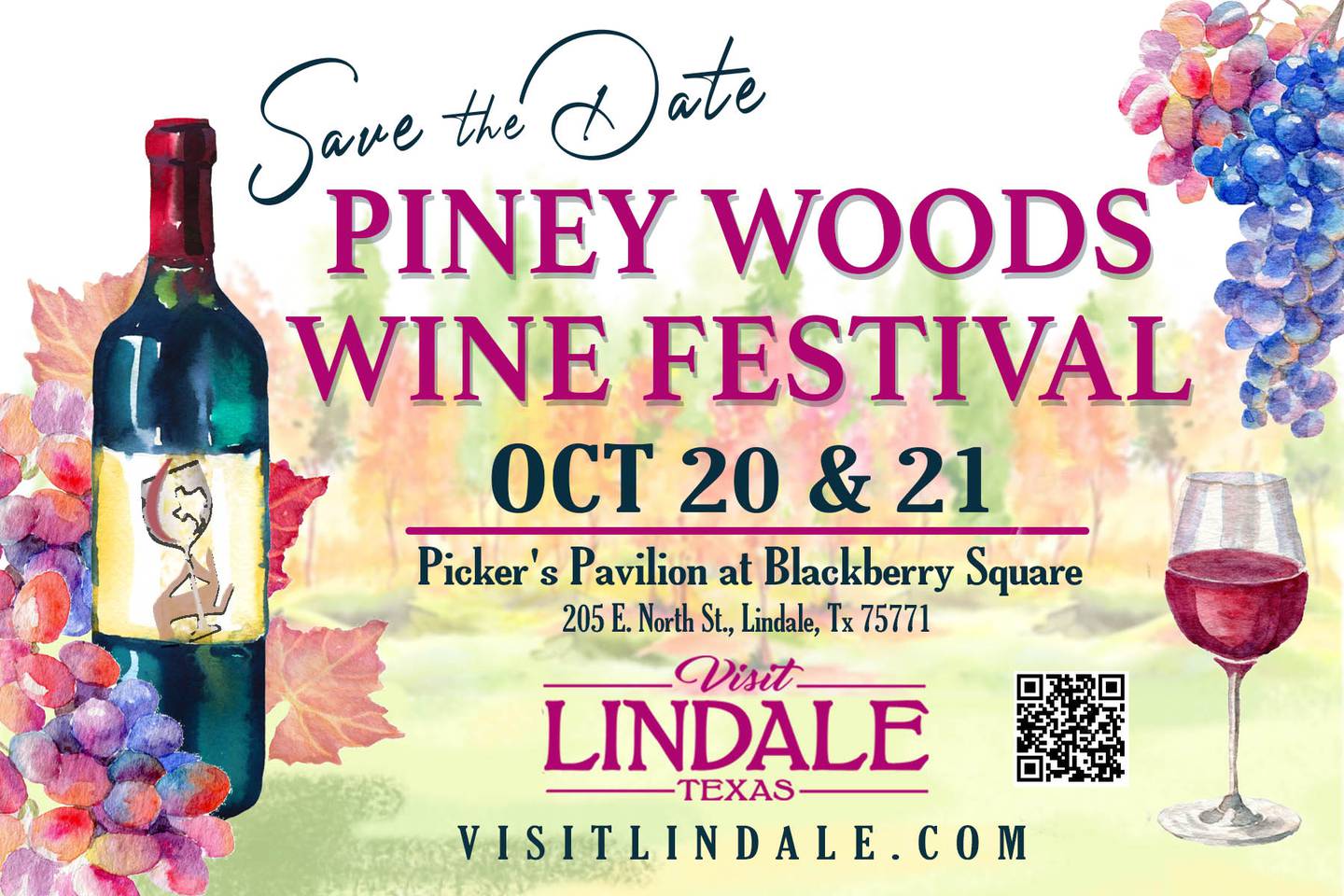 For those looking for an enhanced experience, VIP wristbands are also available for $25, which is valid for the entire weekend. VIPs can enter the Wine Garden 30 minutes earlier than the general public on both days. Click here to learn more about the VIP perks.
Please note that wine tastings are not included in the entry fee, but each tasting is only $1. You can also purchase a glass of wine from any of the participating wineries for $5 to $8 per glass, and full bottles of wine will be available for sale.
If you're interested in attending the Piney Woods Wine Festival, you can purchase your wristbands here.
Picker's Pavilion is located at 205 Cannery Row (East North Street) in Lindale, Texas.
---
Stay Connected
Stay up to date on all things The East Texas Weekend!
Copyright 2023 KLTV. All rights reserved.